Division Two 1996/97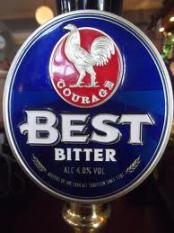 By Leipziger
August 9 2012
It is amazing to think that once upon a time, back when Sir John Hall took over Newcastle Gosforth as was, our club had only spent one season in the top division, and it weren't pretty. Most of our league history had been spent in the second tier.
1996/97 was the last time our team began a season in the second level. Newly-branded Newcastle Falcons, Rob Andrew took his star-studded squad on a pre-season tour of South Africa before the serious business began in September in the final year of the Courage League.
Waterloo were the first opponents in Division Two, and faced the following team at KP: Tim Stimpson, Ross Wilkinson, Andy Blyth, Graham Childs, Tony Underwood, Rob Andrew, Gary Armstrong, Nick Popplewell, Ross Nesdale, George Graham, Richard Metcalfe, Peter Walton, Richard Arnold, Dean Ryan.
Wilkinson, Popplewell and Andrew scored tries and Andrew's boot secured a 30-13 win in front of over 1,400 spectators, to get the season underway successfully.
Nottingham were the first team to host the Falcons, who gave a debut to Garath Archer in his second spell at the club. The Midlands side presented less problems than Waterloo, as Armstrong scored four tries in a 29-74 victory, however the four tries conceded were a worry. The defence, by now including John Bentley on the wing, fared better against Blackheath at home the following week, when Bentley scored twice and 41-cap All Black John Gallagher's side were put to the sword 61-0.
The first televised match of the season for the Falcons took place at Richmond, a team promoted in the summer but already with ambitions similar to Newcastle having signed England stars Brian Moore and Ben Clarke, the much-respected Welsh international Quinnell brothers and their compatriot Allan Bateman. Rob Andrew and former Gosforth full-back Simon Mason's boots were on target all afternoon, and after Tony Underwood gave his side a first half lead, the Falcons needed a late score from Gary Armstrong to rescue a 20-20 draw in front of nearly 7,000 at the Athletic Ground in South London.
From probably the hardest match of the season, Newcastle returned to Kingston Park to meet Rugby Lions, and ran up a Courage National League record win of 156-5, with hat-tricks from Ross Nesdale, George Graham, Dean Ryan and Gary Armstrong, while John Bentley, Matt Tetlow, Tony Underwood and Nick Popplewell scored twice. The other scores came from Tim Stimpson, Andy Blyth, Doddie Weir and replacement Steve Bates (remember him?), Andrew converting 18 of the 24 tries.
In front of England management team member John Elliott, Blyth, Stimpson and Bentley all impressed at Wakefield on October 12th when the Falcons inexplicably lost the penalty count 26-6 yet won 17-47 against the last team to win in the league at Kingston Park. Bentley scored a hat-trick a week later in a 9-75 win against Moseley, when the home side never threatened a Falcons side who led 9-35 at half time before scoring the last six of their eleven tries after the break.
The second game of the season against another promotion favourite, and Kingston Park's first live TV game of 1996/97, was against Bedford who had signed Rugby League legend Martin Offiah as well as former England prop Jeff Probyn. However, two early tries (penalty try and Matt Tetlow) saw the Falcons begin to pull away from the blues and cement their potential to walk away with promotion to Division One.
There was a reality check however at Coventry, where despite five penalties and a drop-goal from Rob Andrew, the home side triumphed 19-18 at Butts Park in front of 8,000 passionate supporters with an injury-time Jez Harris drop-goal. The Falcons were forced to play the second half of their first defeat of the season without John Bentley, who was red-carded for punching just before the interval.
Normal service of sorts was resumed at London Scottish when the Geordies returned to the automatic promotion places with a 28-12 victory after three tries from Tim Stimpson and three Rob Andrew penalties.
After a break of a month from domestic rugby, and a week after the Falcons defeating their cup opponents in an away friendly, December 23rd saw the first competitive North-East derby of the professional era when West Hartlepool visited Kingston Park in the Pilkington Cup fifth round. The contest between the high-flying Falcons and their Durham opponents, who were odds-on for relegation from Division One, was in reality not a contest with John Bentley and Gary Armstrong putting the hosts 18-3 up after 17 minutes, and in the end both Armstrong and Underwood completed a 51-10 win over West, as Newcastle recorded a record crowd of 4,665 who saw the team's second rugby league convert, Scotland's Alan Tait, make a debut at centre.
The early January weather meant postponements in the league which would create a fixture pileup later in the season, and it wasn't until January 25th that the Falcons played their first match of 1997, returning to London Scottish in the sixth round of the Cup. Without knowing they were playing for a plum tie at home to Bath or Leicester, Newcastle scored six tries to repeat their victory at the Athletic Ground in November, this time 15-39, including a 40 metre effort from Nick Popplewell early in the second half which he added to at the final whistle.
The latest recruit to the star-studded Falcons squad made his bow in the return to Division 2 duty in February, Western Samoan captain and flanker Pat Lam, and the new man wasted no time in scoring a first half try. Although the score was never going to reach the 156-5 of the reverse fixture, an impressive 8-70 win was registered in preparation for the club's biggest match so far in the professional era – the Pilkington Cup quarter-final against Leicester.
Rumours had circulated that the tie would be moved to Gateshead International Stadium or even Newcastle United's St. James' Park in anticipation of a huge crowd, but in the end 5,700 crammed into a sold-out Kingston Park to witness the clash against a Leicester team fielding the England front row of Graham Rowntree, Richard Cockerill and Darren Garforth, fellow internationals Craig Joiner, Austin Healey and Neil Back, future Lions captain Martin Johnson, and South African World Cup-winning fly-half Joel Stransky.
Despite an early penalty from Rob Andrew, it was Stransky's boot which decided the match with six kicks, before Pat Lam scored a consolation minutes before full time. Andrew claimed afterwards that with better preparation (three relatively simple games since the middle of November) his side could have beaten the European Cup runners-up, however Newcastle had shown they could take on and compete with the best teams in England, and would certainly not be pushovers in the top division.
Read more here.