Falcons continue good pre-season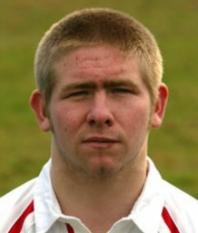 By Leipziger
August 19 2012
Time was Gosforth had Glasgow Academicals on their fixture list, and on Friday night the Falcons took the other big Scottish city's professional side to school.
In an entertaining match at KP, an alien might not have known which team recently reached the Heineken Cup semi-finals and which was about to start life in the second tier, and Dean Richards' aim of winning every match this season remains on track ahead of arguably the toughest task we will get, at Ulster this coming Friday.
Oliver Tomaszczyk scored one of our tries as he continued to impress on his return to the North East before Rob Vickers put the icing on the cake in the final seconds.
Tomaszczyk was joined in the starting lineup by the also-returning Tane Tu'ipulotu, Alex 'John Rudd' Crockett, Carlo del Fava and Scott MacLeod, while Chris York was a late call-up in place of captain Will Welch. Waisea Luveniyali was at fly-half with Jimmy Gopperth moved to full-back.
Edinburgh took the lead early on through a penalty by Harry Leonard, but that was the last they saw of the Falcons' half for quite a while as the home team, led by the storming Tu'ipulotu, controlled the game intelligently and probed away at the visitors. Gopperth equalised with a penalty.
After a penalty was sent into the corner, the first try came when Chris Pilgrim roared the Falcons' forwards to drive towards the line and Tomaszczyk touched down.
Edinburgh put together a little spell of possession in our half near the end of the first 40 but didn't threaten a score, and the Falcons led 10-3 at the break, the scoreline reflecting the game.
After half-time the Falcons didn't let up and two further penalties secured a morale-boosting win. Star signing Rory Lawson came on for his debut and immediately impressed with some sharp passing, effective box kicks and an explosire run across the 22 to set up an attack. Suka Hufanga also continued his welcome return from injury.
Proper chances were rare, although Luke Fielden almost chased down a chip in the goal area, and replacement prop James Hall had a searing run through the middle before being hauled down yards from the line.
In the dying seconds, Rob Vickers forced his way over for the second try and his solid 80 minutes' work looks like it may have cemented him in the hooker position early in the season.
The 21-3 victory was a satisfactory night's work in front of a decent crowd and since few games this season will see us up against a team of this standard, the indications for the promotion battle look positive.