Carry on, carry on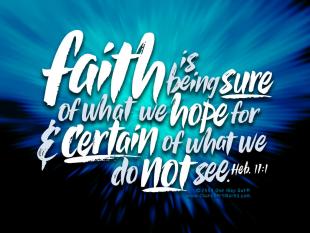 By Leipziger
March 31 2014
When I got home last night it was just after 7pm, and Mrs Leipy and I decided to take advantage of the extra hour of daylight and walk up the hill near our house. We discussed yesterday's match and I explained that I was undecided about what to write about the game. I mentioned the sarcastic impersonations of Steve Bates I did a few years ago.
In the end, with my blog having been very negative, I decided to write something more positive here, because I don't have any inclination not to go to the London Irish or Saracens matches, despite the loss to Worcester.
The emotions I put into my blog yesterday were, I think, similar those felt by a lot of people at Kingston Park – anger and simple confusion at what we had seen on the pitch.

These were also clear from posts put on this message board. It is quite understandable that people will be upset and question whether or not they really want to renew their season tickets.
Whether they like it or not, the powers that be at the club must realise that they are in the entertainment industry and that the main product they sell is what we watch on the pitch. If people are not enjoying what they pay £20 or £30 for, then they may well take their business elsewhere and that is their right. We don't have enough "hardcore" support to ignore that market.
But for those of us who have supported the club through thick and, more often, thin over the years, who have a deep affinity with it, for whom it generates huge emotions of all kinds, and for whom supporting the team is part of who we are… we cannot give up.
We need to keep up our support and believe that things will change for the better. Whether that is under a different management team is probably not important right now, not least because I do not expect Dean Richards to be leaving any time soon.
If we want a Premiership rugby club in the North East then we have to back it. We have to do our part financially by going to the games and if enough of us do that, then we will be OK. We might not win the Premiership every year – we may never win the league again – but we will have a sustainable club that will be competitive in the top division and able to challenge at least every now and then.
However angry we were yesterday, isn't that what we all still want?
I believe that Newcastle Falcons represents the North East's only chance to have a regular, competitive Premiership club. Tynedale and Blaydon will not make this level. Darlington Mowden Park has a big football stadium, but lets not forget that that ground has already been a millstone for one club, and if the Falcons cannot attract more than 5,000 people very often, there is no reason to believe that DMP would if they ever made it to the Premiership.
Yes, we need better communication from the club, and we need signs that the passion that was shown on this message board last night exists inside the club too. But instead of having three weeks of moaning and doom and gloom, and then only 3,500 turning up against Saracens, lets show a bit of blind faith.
Lets fill a bus for London Irish and give the team a loud backing down in Reading. Lets get Kingston Park rocking against Saracens and make sure that if the Fez Heads do leave with a win, their ears are ringing all the way back to Barnet.
Lets show Semore Kurdi that he is not the only one who believes that this club is worth saving. If you care about the club, and most of us do, then now is the time to show it.
Just sitting and moaning from behind a keyboard never helped anyone.
It's not easy. The easiest thing in the world would be to find something else to do on Easter Sunday, and watch games on BT if you really want to see a Premiership match. Keeping the faith in the face of adversity and even logic is never easy and since many of us did so two years ago, when the club appeared to be on its knees, then it may well be harder to do so this time.
If you want to quit then fair enough, and if yesterday has put you off the Falcons then maybe it's time to find a less stressful and more reliable hobby. But if you are angry, then it means you probably still care. The thing about sport is that there is always another game, and who knows how close we could be to a vital and morale-boosting win?
The club needs to provide a better product to entice new customers and those in charge need to show existing supporters more regularly that there is passion there and a will to improve things. We can do our part by proving that Newcastle Falcons is worth keeping alive and worth improving.
If you have a season ticket, cancel any other plans for Easter Sunday. If you don't, then ring up the club today and get your ticket for Saracens. Show some faith. Faith is always rewarded, not necessarily as you would expect, but it will be.
And when the Falcons run out at Twickenham in the 2025 Premiership Final, those who stuck behind the club in the darkest times will feel so much better for having done so.