South Stand Choir awards 2013/14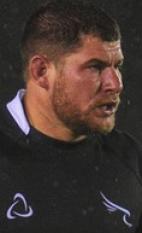 By Leipziger
May 27 2014
Some thoughts on the best and worst of the past season:
Player of the year: Three big candidates here. Mark Wilson has continued to be Mr Consistency in the back row and has a creditable claim on the number eight shirt for next season despite Ally Hogg's potential international renaissance, and surely he will be in the Saxons squad next season. Meanwhile, in the backline Alex Tait was one of the few players who can look back on their season with a real sense of pride. However, considering how little top-level experience he had at loosehead, Rob Vickers made the number one shirt his own and more than made up for Jonny Golding's retirement and Grant Shiells and Franck Montanella's injuries. Our hooking resources for next season suggest that Vickers will continue to play on the side of the front row and that is certainly not a bad thing next season.
Young player of the year: The outstanding candidate for this title is George McGuigan, who has shown maturity beyond his years and experience during a high number of Premiership replacement appearances and a first top-flight start against Saracens, as well as starting in several cup games. The fact that he was on the bench more often than not, as Matt Thompson and Scott Lawson shared starting spots, shows how highly Dean Richards rates McGuigan's potential and I wouldn't be surprised to see him starting more regularly in the second half of next season.
Best game: Of the ones I saw, Gloucester away in the Premiership stands out. Thirty points down with twenty minutes to go, Joel Hodgson and a change in tactics helped create four tries and provide the Falcons with a first Premiership try bonus point since October 2009, and a first five-try haul in the top division since February 2007. Despite the game still ending in defeat, the comeback and two bonus points meant that the travelling Newcastle fans left the game in high spirits, and that did not happen too often in 2013/14.
Worst game: Enough has been said about Worcester at home already.
Best away trip: Driving through the Dordogne countryside singing the Blaydon Races and using pigeon French to discuss the upcoming match at Brive with a café owner who spoke no English are among the many pleasures you only get on a European away. If you've never been on one, you're missing out.
Try of the season: We saw a glimpse of what the coaches are hopefully trying to achieve in the early minutes of the Saracens home game. A flick from Adam Powell set Alex Tait racing through a big gap, and then Sinoti Sinoti fought his way over the tryline. Beautiful.
Biggest disappointment: Dean Richards ignoring Joel Hodgson for so long as our other fly-halves struggled to make an impact on the Premiership caused bewilderment among many fans, and hopefully the last few games will have secured the lad another contract at Kingston Park. Another negative was that injury-hit Grant Shiells was not able to finally step out of Jonny Golding's shadow and now looks likely to leave this summer. However, the incomprehensible performance against Worcester at home on the back of a spectacular comeback at Gloucester was just dreadful to see.
Best signing: Finishing on a positive note, its Sinoti Sinoti again. The first Falcons player I can remember since Matthew Burke who creates excitement as soon as he gets the ball.
More Newcastle Falcons headlines
Newcastle Falcons Poll