A new experience and an old friendly face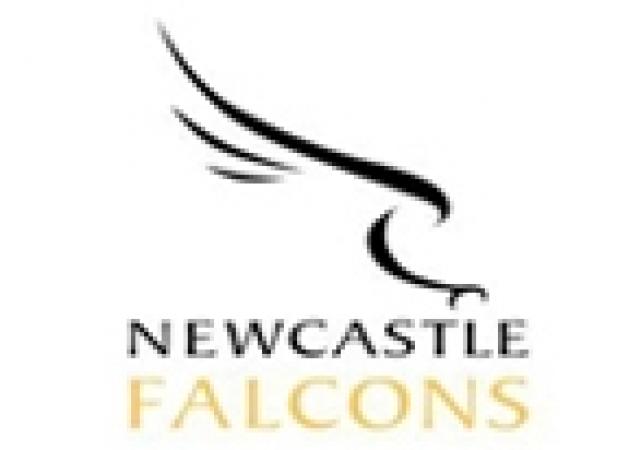 By Aidanb
October 16 2018
6 OCT KO 15.00 Gallagher Premiership Sale 20 V 7 Newcastle Falcons That tells it's own story. But the real story was getting up at 6:30am to get the dog out and excercised and toileted before heading to KP for a 9am bus departure. I was travelling solo as a result of a last minute decision to secure a seat on the Supporters bus to Sale. For those who have never done this you should read on and see if you would like it. I booked my seat by ringing Keith and he did the mental arythmetic to ensure I could get on the bus, then it was just down to me to sort myself out to get myself to Kingston Park with all I would need for the day .
I walked onto the bus with the oening line of "this is a bit posh for a Hebburn lad" and was greeted with warm smiles by the driver and all who were already onboard.
A tip here would be to arrive early to get a seat where you might like to sit, as I was a solo artist and arrving near to departure time I was thrown to the big boys seat on the back row.
Here is where the fun starts,.
Keith greeted me warmly and sent me on my way up the bus with the promise to organise cash etc later.
Colin was also there to add a warm greeting and possibly check out if there is a hint of good food to be had sampled. [sorry this time Colin, but next time...]
I arrived at the back of the bus and discover a shambles of a man unpacking 72 bags and muttering and chuntering.... "Hello Terry you old ...... were my first words"
Terry the horn is here and my seat is next to him. How cool is this, in the late 80's my start into rugby with Jarrovians RUFC was in the same team as Terry the horn.
Friendly faces all along the bus and then someone I knew. No longer a billy no mates.
What a good bus journey down to Sale with a pit stop at the services to top up on coffee and food and then back on the road for the shorter hop to the windy city of the AJ Bell stadium. It's odd that the area underneath the stand is open to the elements and makes me appreciate the warmth to be found at half time under the South Stand. [North Standers, dream on!!!]
I'm not talking about the match, pah, the only let down of the day.
On the way back the bus was "brightened up" by some, lets call it music, but it certainly wasn't The The; thank god for an ipod and some great headphones to replace the brought entertainment with some quality music.
It was a swift and safe journey back to KP with an arrival before 9pm.
All the way through the day I experienced people enjoying their day with some drinks and refreshments and happy to share and talk etc...
There were no cross words to be had about the result, just a reminder that our team was doing it's best and we can't have it all our own way.
So, what should you do with this information.
Get along and support your team on an away trip and enjoy the day out with some good people who do this regularly.
Here is a pic of Terry the horn [the old git] and me.
And finally, thanks to all on the bus who made the day a good one despite the game.
View a Printer Friendly version of this Story.
A new experience and an old friendly face
Discussion started by FalconsRugby.org.uk , 16/10/2018 12:53
FalconsRugby.org.uk
16/10/2018 12:53
What do you think? You can have your say by posting below.
If you do not already have an account
Click here to Register
.
I will spoil it all by mentioning part of the 80 minutes that is best forgotten, but don't worry, it is the good part. The battle of the supporters was definitely won by Newcastle Falcons. The locals barely managed a peep until near the end when they thought they were nailed on for the win. We were all knackered by then, my voice had gone completely by about the 60 minute mark.
Sorry, only registered users may post in this forum.