GP: Worcester Warriors vs Northampton Saints - Match Preview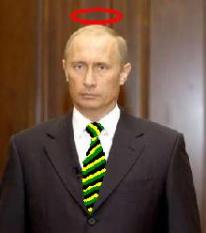 The Author?
By Red Saint
December 24 2009
Back to the GP this weekend for Northampton Saints as they travel to Worcester for the Boxing Day challenge. Our Man in Moscow, Red Saint, takes a peek ahead...
Guinness Premiership, Round 11
WORCESTER WARRIORS vs. NORTHAMPTON SAINTS
Saturday, 26th December, 2009 - 19:15 MSK
The noughties
Back in the days before Sky Sports invented the game of rugby union, Boxing Day games meant Stirling County. The was long before the advent of what we now know as European rugby, and after the highs of the Heineken Cup and the beauty of northern Italy, it is back to Earth with a bang this week as Northampton Saints head for the rather less glamorous delights of the West Midlands to play Worcester 'they think they're a proper southwest rugby club' Warriors, a team who, just like Sky, I had completely forgotten existed until this week (a feeling seemingly echoed by their supporters too, if their message board is anything to go by).
The game will close out a decade which saw Northampton claim a Heineken Cup, a European Challenge Cup, and a couple of cheap tin ornaments normally only purchasable by mail order in Sunday Mail supplements. These were won after suffering the ignominy of being relegated from a league which included a Bristol side with an average age so high that most of them remember a time when people didn't defecate inside their own houses and preferred to slice their own bread, thank you very much.
While Saints' first game of the noughties was a European fixture against Grenoble, Worcester Warriors were enjoying only their first year in the second tier of English rugby, not bad going after only being formed in 1971 by Cecil Duckworth. It was a further four years into the new century before the Worcester magnate got to the next chapter of his 'My First Rugby Club' instruction manual, which came complete with oversized cardboard pages and big colourful pictures, with the Warriors entering the then Zurich Premiership for the 2004/5 season.
Confounding their critics, and in no small part thanks to London Wasps PR FC forever (although somewhat understandably) fielding their third XV in fixtures against the Sixways outfit, the Warriors have remained a constant in the premiership's bottom quarter ever since.
The history
And boy have Worcester's fortunes had a direct effect on Northampton's own, with games between the two clubs often setting the tone for the Saints' immediate future. No Saints fan needs reminding of the first time the teams met in the Premiership. Ever. Memorable only in the way horrific acts of painful embarrassment can be, such as seeing Andy Titterall in a Lions shirt, the only positive of the game came by it being Robbie Kempson's last for the club as Northampton gave the worst performance ever seen at Franklin's Gardens to give Worcester their first top-flight away win. For those of you who can't (or, for obvious reasons, choose not to) remember Kempson, he's the one with a face so horrific that's it's now only recorded on the walls of Gothic-era cathedrals in Germany.
Not since Luxembourg drew against Georgia had their been such an outrageous result on a rugby field, and Saints that year went from title contenders to seemingly being more certain to go down than Stuart Barnes' kecks on hearing there's a JSD greatest tries compendium on TV over Christmas. Needing a win in the first edition of this weekend's fixture at Sixways in the last game of the 2004/5 season to stave off relegation, it was instead left for Jeremy Staunton to let Saints off the hook, after he skewed a kick at the Stoop somewhere to the left of Leon Trotsky.
Either Saints or Warriors could have been relegated that day, and the shared relief of the two sets of fans after the final whistle resulted in a spontaneous and frankly grotesque mass love-in that was recorded on a grainy camera phone and is now available only on those Internet sites that want proof of age and credit card numbers for entry. Since that day, both sets of fans have seemingly wanted the home side to win this fixture, but five years later, they have yet to do so again.
The following season, Saints won a Powergen Cup tie at Sixways in November before returning to the Birmingham overspill for their 20005/6 league game. Coincidentally played on Russian Christmas, it will forever rank as one of my favourite matches of all time. To this day I can remember the sight of Chris White signalling that forward pass, and to this to day I can clearly remember the reaction of my Gloucester-supporting friend at the final whistle: "That pass was never forward… Good! Disallowed tries can be even better than real ones!"
Northampton again won the Sixways round in 2006/7, in a game which will be remembered for Steve Thompson scoring after the most undignified gambol along the touchline until the touch judge at Wembley's failure to see Saints score a winning try against Saracens. However, the home game that season - another between the two clubs played over the holiday period, again marked a nadir for the Saints and is the match I am convinced is singularly responsible for our relegation that season. (Well, that match and Loki Crichton's comical in-front-of-the-posts miss for Newcastle as his eyes one-arm bandited around to show pictures of the shiny metallic static caravan parked outside Sixways he was to receive the next season for kicking wide - something so fishy it wouldn't have been out of place on a Tatu videoshoot.)
On return from the forced exile of the NL1 Gulag, Saints were given the immediate opportunity to right wrongs and duly dispatched Worcester at Franklin's for the first time, a key match in making the Gardens the fortress it still is. Away form was still more miserable than Shaun Edwards on being told the offside line is to be refereed properly, and it wasn't until the return fixture in Round 16 that Diggin scored the try-of-the-season candidate that gave the Saints their first away Premiership win in two years.
In their most recent meeting, the two Midlands sides were again paired with one another on the opening day of the season. Despite conceding a try to a blatant forward pass, and Worcester fans who thought Northampton were more sunk than the Mary Rose from 1545 to 1982, Saints never looked like losing the game, with Diggin scoring the last-minute winner just like Havili thought he had a few years previously. Only without the forward pass...
The formbook
Since their promotion it has been clear Worcester would very much like to be Northampton (admittedly a seemingly unwise choice for most of the past decade), and they have succeeded in turning Sixways into a Franklin's-like fortress. Unfortunately for the Warriors, also in favour of the Saints.
Previous meetings between Worcester and Northampton at Sixways:
| | | | | |
| --- | --- | --- | --- | --- |
| 2008/9 | Worcester | 12 - 22 | Saints | |
| 2006/7 | Worcester | 18 - 23 | Saints | |
| 2005/6 | Worcester | 11 - 15 | Saints | |
| 2005/6 (Cup) | Worcester | 7 - 22 | Saints | |
| 2004/5 | Worcester | 21 - 19 | Saints | |
History is certainly on the Saints' side ahead of the 2009/10 return fixture, but as Sky are showing one of their two annual Worcester games, you can bet Stuart Barnes will be appearing on your screens any time now to ratchet up the pre-match build-up and hype like Charlie Chaplin trying to start his car in a silent movie.
Saints have won seven in a row in all competitions and if they win on Boxing Day will go November and December without defeat. Worcester, meanwhile, have only won one game in that time, a victory on November 7 over Newcastle in a competition they couldn't care less about if it was a friendly against a touring Russian team who they couldn't even be bothered to tell the fixture was cancelled (VVA, quite reasonably never having heard of Worcester, thought they were to be playing Leicester anyway and are probably still none the wiser about the Warriors' affront…) However, Worcester have drawn their last three Premiership games in matches so dull it completely vindicates Sky's never airing their games - the Warriors are as aesthetically pleasing to watch as SAracens. Without Schalk Brits. Worcester haven't even crossed the whitewash in the GP since round 6.
Still they somehow sit just five points away from sixth and, potentially, Heineken Cup rugby. Worcester are the only one of the Premiership 13 never to play in Europe's top competition, and a Saints win will help ensure this remains the case - something important for everyone, not least Sky, as a Heineken Cup with Worcester participation would be more devalued than the Hungarian pengo circa July 1946. However, Saints must first overturn an unwanted statistic of their own - that they have not won consecutive away games in the Premiership since April 2006. To put that in perspective, that is so far in the past that Charlie Hodgson was still considered an international fly-half.
The teams - Worcester Warriors
Worcester come into the fixture on the back of two losses against Connacht, seeing them become in the process the first ever rugby institution to show the Irish province any pity. After the home defeat, Worcester Coach Mike 'he of bus fame' Ruddock chose to blood some young players in the away game, convincing no one that this made his side any weaker than when his ridiculously overrated southern hemisphere names are on the team sheet.
Indeed, the Worcester Academy will be well worth another visit when Jim assembles his team for next year after already producing back row Jack Abbott and lock Graham Kitchener, both of whom are likely to be international quality once they're old enough to have stopped painting their rooms black and listening to Fall Out Boy on repeat.
Fullback Chris Pennell is another of Worcester's bright young things who shone in defeat in Ireland. As Ruddock told the BBC: "I thought Chris Pennell was outstanding as well, he made a couple of mistakes with kicks" - at once contradicting himself and making it clear why he didn't speak to the press very often during his time in charge of proper southwest rugby club Wales.
Pennell is likely to make way for Chris Latham, 52. Despite his senior years and loss of pace, Saints will have to be wary not to fall into the same trap "London" "Irish" did in their recent match against the Warriors, when the Notnots devised a game plan consisting solely of kicks to the Australian with the rocket-fuelled boot, all of which were returned with interest. That's in stark contrast to kicks aimed at fellow Antipodean Rico Gear on the right wing, who hasn't returned a kick with any interest whatsoever since joining the club. Miles Benjamin, a winger with so much promise the England management are thinking of playing him at full back and draining all confidence out of him, is likely to start on the left.
In the centres, Alex Grove in the Connacht game become the first Worcester player in 18 months to attempt to move the ball forward by carrying it into space, rather than by first putting it into the exosphere and hoping the opposition knock it on when it eventually returns to Earth. This is likely to have gone down poorly with Ruddock, so expect to see the Scottish (so God only knows where he learnt it from) outside centre bench in favour of Dale Rasmussen and Sam Tuitupou, a combination which offers advances more direct, and an outcome more lateral than a Wellingborough single mum in Weatherspoons on a Saturday night.
In a world which includes an international team featuring Louis Deacon, is blighted by the repeated presence of Dewi Morris' face in front of a camera, and suffers a Premiership table which rewards the type of rugby played by SAracens, it is little surprise that the prayers Ruddock has offered to God asking for some new half-backs are some way down His 'to-be answered' pile. Still, it looks like they might have been listened to somewhat with the recent return of fly-half Matthew Jones.
"He is a class act and he did more things right than not right," Ruddock told BBC Hereford & Worcester after the Connacht game, as he did so ducking as one of the "things he did right" (kicking a high ball over a passing jumbo jet) landed next to him 45 minutes after the game had finished. Scrum-half Johnny Arr is another young talent and in this one, Worcester may finally have found their long-sought-for heir to Warriors legend Andy Gomarsall.
In the pack, hooker Aleki Lutui has been talismanic for Worcester and will likely come up against fellow Tongan international Soane Tonga'uiha. The hard-hitting Lutui, showing tremendous confidence in his club, or a tremendous lack of it in himself, this week signed up to another two years at Sixways, and it's this type of reckless selflessness that is central to Worcester getting go forward ball.
With Matt Mullan, the man who will start the first post-John Wells England test at loosehead, likely to only make the bench after injury, Lutui will probably line up with Saints fan-favourite and fellow countryman Tevita Taumoepeau and Adam Black outside him. The Warriors' front row gave Saints problems in round 1, but ran out of puff against a Euan Murray-less Saints more quickly than Ruddock resorts to feebly attempting to wash his hands of responsibility for the performance of a team he coaches in post-match interviews. An example of this was French prop Olivier Sourgens, another propping option, delivering one good scrum at Franklin's Gardens followed by going backwards for the rest of the duration in a performance stereotypical of French frontliners everywhere.
In the engine room is likely to be Greg Rawlinson, who attracts more flashes of yellow than Neil Best and Neil Best's hair combined, and Mary Wollstonecraft Shelley's Craig Gillies. Both offer experience, nous, an aerial presence, and no games of Heineken Cup rugby.
Tom Wood, Kai Horstmann, and Pat Sanderson complete the team forming a well-balanced back row (for that's what it is for Saints fans who have forgotten what a genuine number 7 is) and will no doubt generate countless turnovers. If some recent games are precedent, mainly for the Saints…
The teams - Northampton Saints
Northampton Coach Jim Mallinder will be well aware that there are no easy games in the Guinness Premiership (even though Leeds are in it this year, so there are), and will no doubt pick his strongest team available. Again. Team selection is becoming as predictable as the destination of the ball in the lineout on our own throws - which as any Sale fan will tell you was a key reason behind Big Jim's failure to win the big prizes while in Cheshire - personally I'd like to see at least some rotation, but know we won't.
The big question is 'Is Bruce back?' Joe Ansbro has had a frustrating time deputising for Reihana on the wing, knocking on more balls in Treviso than Worcester's wings have received passes this season. Saints are a different team with Reihana on the field, and if Bruce is fit, Bruce starts. At number 14 will be Chris Ashton, the right winger receiving the most press since Max Mosley learnt to say 'Versohlen Sie meinen Hintern!' The northern whippet has been scoring at will after remembering to back himself and his step against defenders, and has dotted the ball down more times this season than the entire Worcester team has managed in 11 Premiership games.
At full back will be Ben Foden. Despite his obvious annoyance at having lost his negatives of Rob Andrew, the Pleasure Beach donkey, the odd-shaped balloons, the industrial car cleaning vacuum, the pineapple, and the rabbit ears, Foden has continued to show the verve and attacking instincts which will mean he will never get selected for England anyway. However, he could go some way to correcting that this weekend if he drops many of the balls Worcester will no doubt kick endlessly at him for the entire duration of the game.
If you look up James Downey in a Thesaurus you will find: 'rock-hard', 'granite block', and 'impenetrable', making me have to go back and double-check that I hadn't actually looked up the entry for 'John O'Neill's head' by mistake. With qualities like those, it would be amazing if Worcester weren't looking to recruit him to stand in the middle of the pitch and watch their half-backs have who-can-kick-the-ball-into-passing-seagull competitions. However, unlike Worcester's midfield, Downey also has the ability to pass to someone other than a guy in Row J in the stands, and his all round game is likely to mean that Shane Geraghty has to wait a little longer for the number 12 shirt he was signed to slip into. Outside Downey will be Jon Clarke, whose return to form and intelligent lines and distribution have thankfully ensured he has kept himself well off the England radar. He will also not be in the number 12 shirt Jeremy Guscott seems to think Saints signed him to slip into.
I expect Geraghty to get the nod over Stephen Myler for the ten shirt after some of the Salford man's tactical kicking in Italy was so limp that no number of Pele's little blue pills would have helped boost it. Worcester have proved they are even more content to enter into a kicking battle than Wasps are to pull out of matches when it doesn't look like the conditions are inch-perfect for them, so making them have to deal with the different set of skills Geraghty will bring to the table may make sense. He has also had recent experience of watching the player inside him eat up all his space before kicking the ball away aimlessly or holding onto the pill for so long before finally passing that he is left with less than a split-second to create the bit of magic expected of him (but not by Mike Catt) every time he touches the ball - all perfect preparation for having Lee Dickson as your starting scrum-half.