Death in Jimmy's End - a serial novel about a serial killer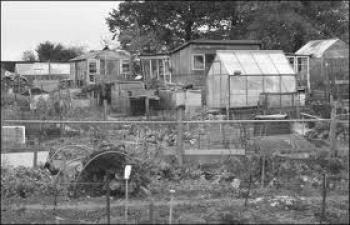 By Lundy Langer
June 4 2012
Set against the background of a professional rugby club a series of ghastly murders shocks the population of a an east midlands town and causes much consternation and speculation amongst the on line community of ComeonYouSaints.com. A would be novelist writes - As a fan of crime fiction and more recently of what has become known as " Scandinavian noire " I decided that we could hit back with a new and depressing genre called - East Midlands Grey - so here it is .Every week usually on a Friday – we will publish a chapter – maybe two - some will be in narrative format – at other times it will be what looks like a formal account of a police interview. of the unravelling tale of rugby and mayhem - readers are invited – nay encouraged to suggest plot lines - identify suspects – set out conspiracy theories etc.
Death in Jimmy's End
A serial novel about a serial killer written by its readers and someone else.
in order to help and to get started we begin with a cast of characters.( it is by no means as yet complete ) Here are some of which you may recognise a few - or think you do.
Bert Haddon - an ancient inhabitant of Jimmy's end ( Bert appears by kind permission of his original creator )
Detective Inspector Blunt - a time served and very pedantic copper with delusions of greatness
Detective constable – Clare Goodbody - an enthusiastic young and attractive DC in first job in CID
Joe Falaatu - rugby player and the first corpse.
David St Albans - The editor of the local newspaper
Pete " Shaggy " Shadwell a reporter on the paper
Illtyd Williams - A local history teacher and prominent rugby fan
Hillary North - Assistant coach at the " Angels " rugby club.
Ivan Spinks – a local entrepreneur and night club owner
Mr Lionel Rathbone - a consultant orthopaedic surgeon
Joshua Rathbone - his 17 year old son.
Celia Weedon – Smythe a prominent local solicitor .
Chapter One Bert gets a surprise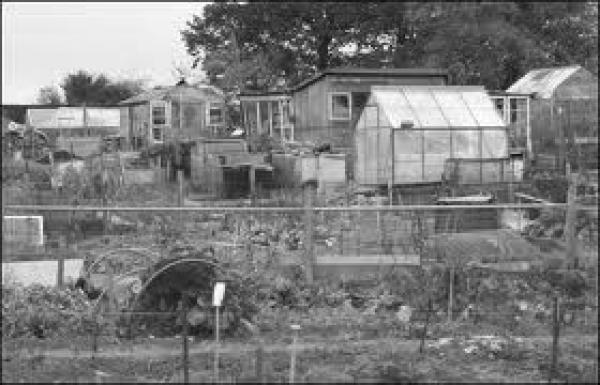 At about Seven o'clock on an unseasonably mild morning in late February Bert Haddon wheeled his ancient bicycle out of his garden shed and set of for his other shed ,the one on the allotments.
No one had actually seen Bert ride his bicycle. He only ever seemed to push it and then only for the couple of hundred yards or so between his back gate and through the lanes to the allotments. As usual an old shopping bag hung from the handlebars on one side and a smaller plastic supermarket bag from the other side.
The shopping bag contained a packet of tea bags and carton of milk and a library book . Bert had a penchant for crime fiction and was currently very much taken up with the current wave of Scandinavian writers. The plastic bag contained a small package of his favourite cheese and pickled beetroot sandwiches.
Bert had told Mavis his wife of forty years that he was going to do a bit of tidying up. In fact his real intention was to get out of the house - sit in his allotment shed drink tea and read his library book. He also knew that in his allotment shed he could smoke his roll up cigarettes without having to put up with constant nagging and disapproving looks.
As he pushed his bike along the lane between the back gardens of the small terraced houses he contemplated the peaceful and pleasurable morning ahead. One which he intended to round off with a quick pint of best in the Jimmies club on the way home.
The sun was on its way up and the sky was a clear blue . Blackbirds sang and starlings whistled . " Ain't Bad, ain't too bad at all " muttered Bert as he thought that this was about as good as it could be for 72 year old retired motor mechanic and driver.
On reaching the allotments he reached into his overcoat pocket for the key and unlocked the iron frame gate and walked across the path to his shed. He unlocked his shed and set about putting the kettle on the small gas burner and brewing his first cup of tea .When the tea was made and he had taken the first sip he walked back to the shed door and looked out at his " patch " .
At this time of the year there wasn't much going on or very much of note to see. Several neat furrows where his potatoes were and the frames of bamboo he had put up last weekend ready for his runner Beans. At least he thought that he had put the frames up because as he stared out from the shed doorway he noticed to his dismay that several poles were broken and leaning at an very odd angle away from the secure construction he had built last Saturday morning.
" Bugger " said Bert and putting his mug down on the small table inside the shed strode across the ten or twelve yards or so to the bean row. When he was almost on it he stopped . He could now see what had and what was damaging his bean poles.
In the shallow trench between the rows of poles was a naked body. It was long legged and was that of a tall well muscled young man . The skin was a light brown in colour and on each arm the pattern of an elaborate tattoo around each bicep was obvious. The body lay on its front and was probably that of someone about six feet four inches or more tall.
But that was hard to tell because the body had no head. Where the head should be was a cabbage. The other thing that Bert saw was that a large carrot protruded from between the unfortunates buttocks .
Bert stood and stared for almost a minute . He heard himself breathing in through teeth that clenched together as his mind struggled to take in what he was looking at.
Eventually he breathed out - along sighing breath and he reached into his coat pocket and looking around and seeing nobody else about he took out his mobile phone .a device he referred to, much to the puzzlement of o others, as his walky -talky. With nervous clumsy fingers he stabbed at the keys and dialled 999.
He was still standing over the body when he spoke " Is that the police - yes er right there's a body "
" Where ? -
" The allotments back of the Rugby ground - " What? am I sure it's dead?"
Bert paused and said " Well he ain't got no head - does that count as dead? "
______________________________________________________________________