Death in Jimmies End - a Rugby mystery - Part 6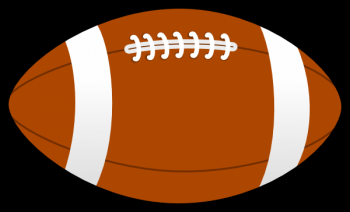 By Lundy Langer
June 29 2012
Chapter Six Wednesday - in which The Media takes a lead ; Blunt cops out ; Keyboard heroes ; Sgt Malcolm gets a leg up !! and teams up with Goodbody - and another shocking - this time - double murder ???.
From the author - the wondering finger points and continues to wonder - is there a madman at work ( apart from the one writing this stuff ) From now on we will try to keep up with 2 chapters a week as somehow we have to catch a killer before the start of the season.
Your Ideas - Howlin actually managed to suggest a story line that I had already written - the suggestion that the Green Fairy and Mosley are the same person. So my next novella will be about a clairvoyant beer drinker.
There are more leads - or hints in this chapter so let me know what you think should happen - I have been lobbied about a romance between Sgt Malcolm and the lovely Clare but this a family site ….
I still have to resolve the matter of the carrot and we must I think have more of Bert .
COME ON YOU ANGELS.
That morning David St Albans sat at his large desk in the offices of the Midhampton Monitor and swore to himself as he studied with mounting anger and frustration the mock up and proofs for tomorrows front page .
"Which cretin wrote this pap " he shouted . In the copy room outside his open door people stared hard at their computer screens – the walls , their hands -in fact anything to indicate that it wasn't them.
Made even more angry by the silence from without St Albans rose from his desk and went to stand in the doorway to his office – waiving the mock up front page like an offensive weapon he bellowed at the room beyond.
" If there is anyone in this bloody newspaper office who pretends to be a reporter and can write in English I want them here – now. "
All eyes turned to the back of the room where the slight form of Pete Shadwell was trying to hide behind his PC .
" Ah Mr Shadwell " said St Albans "in here now ".
Pete rose nervously from behind his cluttered desk and walking across the silent news room and followed the corpulent figure of St Albans into the latter's office where the door was shut emphatically behind him.
Inside the proprietor cum editors office St Albans sat behind his desk and gestured to Pete to take the chair in front of it.
"So how long have you been with us now - six months is it ? " asked St Albans . Pete nodded. "So far it's been weddings and fetes and fishing competitions eh ? "continued St Albans. "Well now you are going to do some real reporting – so far all those morons out there have given me on these murders is regurgitated platitudes and clichés from the nationals. I want and I believe our readers want the local angle . So get out there and actually interview some people. I want copy by 4 O' clock today in English . Is that clear?"
With that he waved his hand to dismiss Pete who left the great man's office feeling excited but also very nervous . He had no idea where to start.
______________________________________________________________________
The private life of Harold Blunt
Harold Blunt lay staring at the ceiling in a private room in psychiatric wing of Midhampton General Hospital. He had no idea where he was - rather he knew he was in a hospital he recognised the essential decor and layout of medical facility. What he didn't know was what sort of ward he was in.
Blunt had been taken there after his collapse in his office and although no obvious signs of physical trauma could be found his continued supine state and inability to communicate led to his being taken to the psychiatric wing for "observation "
As he lay there his mind raced and wondered settling at last to recall his very secret relationship with the now late Celia Weedon Smythe. Blunt who had transferred to Midhampton from the Met some years ago was he told his colleagues unmarried . "Married to the job "he said. The truth was that he was divorced his wife having left him for a plumber who she found she was seeing more regularly than the workaholic Blunt.
So it was something of a surprise to Blunt when in his mid -fifties he encountered one evening in the bar of the Marina hotel a weeping Celia. The public bluff and clumsy persona that his colleagues knew so well belied the private and more sensitive inner man who had comforted the weeping lawyer whom it seemed had just been dumped by text by her lover. She never told Blunt who that was only that he was an important man in the town.
That evening Blunt had taken her to dinner and they had chatted about life , their jobs , and an unusual common interest in bird watching.
They had met up again several times over the last few months and a respectful affection had grown between them. Always discrete they were sure that their burgeoning relationship was unknown to anyone.
Blunt had begun to hope that something more would come if it and a chaste kiss while watching the wildfowl at Buckley Reservoir and which might have led to more had been the closest that they had come to actual intimacy. Blunt though was hooked and whatever happened next or whether or not his feelings were reciprocated he had been certain that he – Harold Blunt had fallen in love.
His reverie was interrupted as a nurse entered his room – she took his pulse and looked at his eyes. Standing back she announced " Well Mr Blunt - Harold – there is someone to see you "
Blunt focussed and saw the tall figure of Frank Malcolm in the doorway.
"Well Sir this is right to do isn't it " said Malcolm
Blunt looked hard at him and for the first time in almost 24 hours actually articulated.
" For Christ's sake get me out of here "
Malcolm was a bit flustered by that and mumbled about it not being up to him and how he had only come in to see how his boss was doing.
Malcolm who had talked to the medical staff before seeing Blunt paused and then asked
"So you knew the latest victim then Sir ? "
Blunt just glared at him and said very slowly "Only in passing Sergeant - only in passing "
Malcolm had been told that the only words that Blunt had uttered since his collapse in the office and subsequent hospitalisation had been to murmur "Celia "repeatedly.
Malcolm hesitated but felt he had to put it to Blunt "But see according to the staff here …"
That was as far as he got as Blunt previously apparently calm he suddenly shouted at full volume "That's enough Sergeant - that is enough !! "
Malcolm visibly blanched at the unexpected violence of Blunts interruption but persisted.
"Look Sir it's just that if you did know her – it's important for the investigation "
This time Blunt did not so much shout as scream "Get out ! Get out ! Leave me alone -just get the hell out "
The noise drew the attention of the nursing staff and two of them a male and female rushed into the room and ushered the startled and very surprised Sergeant Malcolm from the room.
Blunt was sat up in bed with tears streaming down his face oblivious to the needle as it entered his arm and a warm fuzzy glow took him off to his own oblivion.
Outside the hospital room Sergeant Malcolm leaned against the wall and muttered to himself "What in hell was all that about ? "
_________________________________________________________
Clare Goodbody had met with the editor of the Angels fan web site - Illtyd Williams. He was a very pleasant and affable man whose name while it suggested someone more Welsh than a Leek spoke in a very bland southern English accent.
It's my parents who were the real Welsh ones he explained I was brought up in Surrey and it's only the name that relates to Wales as far as I'm concerned. In fact Williams was the consummate neutral when it came to international rugby but was absolutely passionate about his beloved Angels.
He had been unable to shed any light on the message board posters that Clare was most interested in simply because both the "Green Fairy " and his persistent antagonist "Mosley " shifted their ISPs about and used a variety of locations of the internet café sort to post from.
"I sometimes wonder " mused Williams " if they are the same bloke – just having some sort of perverse fun "
The poster who called himself "Longshanks " was a different prospect however – at least potentially so. Williams told Clare that he knew who this person was but didn't feel that he could reveal his identity to her unless he was legally obliged to do so. Which as he gently pointed out he wasn't so obliged to do - at the moment.
I can tell you one thing though said Williams - "Bit obvious to me really – teaching history as I do - but Longshanks was the nickname of Edward 1st the conqueror of Wales and Scotland."
Leaving Williams modest bungalow where he lived alone surrounded by rugby memorabilia and two cats Clare drove back to police HQ resolving to meet up again with Bert Haddon who had first suggested the Angels fans website as a line of enquiry.
________________________________________________________
Peter Shadwell's first port of call on leaving the offices of the Monitor was the "Hop Bin " A well - known hostelry famed for its eclectic and ever changing selection of real beers and also known to be a gathering place for Angels fans and even the occasional off duty player during the close season.
There were not many people in the bar – just a few older couples in for the excellent value lunches so ordering a pint of Old Pete's Bitter Shadwell went outside to sit in the pale sunshine of the pub garden.
Pete was in his early forties having come late to journalism via a succession of jobs as barman , delivery driver and even a short stint as a traffic warden. It was however the role as a barman that now served him well . In that humble trade he had learned to listen without appearing to do so to customers were talking about. So when two men sat down with their drinks and a plate of chips and chilli at the table next to his he tuned in to listen to their conversation.
Of the two men it was the shorter and slightly plump younger man dressed in what we would call smart casuals who began
"I can tell you my dear He just hasn't been the same lately – well not since that Angels murder thing. He has always been lovely to work for – just let me get on with things but now he's always on my back –dropping in at the club at odd hours and is very much Mr Grumpy with it. "
The other man who was of slim build and medium height and was dressed in a dark suit – although with an open shirt displaying a fine gold chain - nodded .
"They are all the same , Ronnie – just as I warned you quite happy to let us lot be until something goes wrong - then it's Mr Macho man because they think that we can't handle a crisis. "Hop Bin
"Anyway "replied the one called Ronnie "what I was going tell you is that since this second murder - the lawyer woman - he's been even more difficult. Yesterday he actually swore at me and all just because we were temporarily out of tonic water."
"I say Ronnie – you don't think he is somehow involved do you ? " asked the suit.
"Oh my God "exclaimed Ronnie "You don't think so do you ?
"Well "said the suit "If he is behaving oddly one has to ask " He turned and looked not at Ronnie but at Pete Shadwell who was trying hard to look interested in his mobile phone.
Ronnie caught his eye and gestured to the bar room door and both men having mostly finished their drinks and food rose and left the garden.
Pete Shadwell had a lead . Well not exactly a lead but something worth following up - was there a link between Ivan Spinks , because he recognised that this must be who the two men were talking about, and either or both of the murders. He thought to himself that if there was a connection it was most likely to be with the lawyer. Yes that was the line to follow up. But how the heck was he going to turn any of this into copy for the irascible David St Albans.
__________________________________________________________________
When Clare got back to police HQ she found the squad room occupied with the rest of the team and Sgt Malcolm standing up at the front of the room. She took a seat looking quizzically around her. He colleagues shrugged as if to say we know nothing as well.
Sgt Malcolm coughed once and spoke "Right then the boss – Inspector Blunt has been taken ill and is in hospital "
He let this sink in as mutterings and whispered asides went round the room.
"Until such time as them upstairs see fit to find a replacement I am in charge - he paused - "apparently with acting rank of Inspector."
The assembly grinned , smiled and even started to clap until Malcolm held up his hand for order.
"OK , OK let's try and get some order here and work out what we know and what we need to do next. We have two murders and whether or not they are connected we can only guess. Both victims were connected or were about to be connected to the Angels.
In the first case the perpetrator went to some lengths to stop us from identifying the weapon but we /I found the head and we now know that Falattu was shot at close range with a .22 pistol very probably the sort used in competition shooting.
The second victim Celia Weedon - Smythe was also shot at close range but we now have a ballistics report which suggests a different perpetrator or the same person with access to more than one firearm. She was killed with a 9mm Glock."
A murmur started in the room as several officers recognised the weapon named as one that was standard firearms issue with several police forces.
"There's more " said Malcolm "Apparently they can tell whether a gun has been fired more than once in its life time or then shot was the first shot ever fired from it. The .22 had been fired regularly while the shot from the Glock was the first time it had ever been fired.
If as we suspect the point 22 was used regularly and in competition shooting then it will be a registered firearm. Simple job - you – he looked a young male DC - check the firearms register - I want the names and addresses of anyone registered as owning a point 22 pistol. Anyone of interest tell me immediately.
"Goodbody " - Clare looked up somewhat startled to be called on rather than forgotten "You are with me from now on . First off we are going to check up on the friends and associates of Miss Weedon Smythe.
Oh I nearly forgot - we have a partial car registration form the CTV footage at the 69 club. It's either LR 672 M or LR 652 M - we have checked both numbers - one is non -existent but the other is for a dark blue BMW 6 series registered owner Mr Lionel Rathbone. Mr Rathbone is apparently a consultant orthopaedic surgeon specialising in sports injuries and regularly sees and treats players at the Angels. A person of interest - I rather think so .
Come to think of it Goodbody and I will see him first.
___________________________________________________________________________
Later that night - It was close to midnight when Illtyd Williams closed down his computer and went into his kitchen to make himself a cup of tea and to call his two cats in for their night time feed.
Illtyd had spent the evening reviewing the postings on the Come on you Angles message board which by now were dominated by speculation about the death of Joe Falattu and in equal measure about the team to picked for the forthcoming home match against a very strong Gloucester side on Saturday .
He was somewhat disturbed by a posting from Longshanks which while expressing sympathy of the death of the young Polynesian also stated that this was now an opportunity for a young English player to step up. Several other posters had questioned the "good taste "of Longshanks posting but as usual he never ever replied to comments on his postings.
Illtyd knew whom Longshanks was – or at least knew his email Address Longshanks @ BT .com which wasn't much help. Nevertheless Illtyd had a pretty good idea who it actually was.
Illtyd was at heart a non -interventionist as an editor and rarely criticised or sanctioned posters. But on this occasion and because the police in the form of that nice young police constable had shown an interest he had sent a private message to Longshanks - gently warning him about the tone of his latest posting and that the police were asking questions. He had sent the message at about 9.pm.
Now as he called his cats he was puzzled at the lack of response from the normally ravenous creatures. Usually he had only to open his back door for them to appear meowing pitifully as if they were starved. Illtyd called again and still no sign of the cats.
He walked down the passage way at the side of his bungalow and opened the side gate letting himself onto the small front drive. As he did so his security light over his front door came on. He went pale at what he saw lying in front of his front door - with blood pooling around them were the bodies of his two cats. Their throats had been cut .