Death in Jimmies End - 7 - THe next installment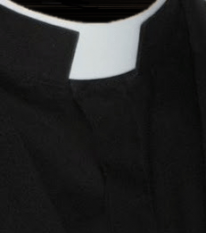 By Lundy Langer
July 8 2012
Chapter 7 - In which Angels prepare for a must win match - A Doctor is interviewed and Bert tells Clare Goodbody what he thinks ; we meet a new character and the fourth estate closes in on Spinks.
Author's note :-
Time to draw some threads together and get back to the rugby - so the next episode is a bit – well bitty as we try to resolve the various possibilities that have emerged. Apparently professional writers have a big white board with characters and plot on it so that they can keep track. All I have to rely on is an increasingly faulty memory which has to function despite the day job. Your indulgence is craved , therefor as inconsistencies occur . But I do promise you an interesting denouement
I should also apologise for the delay in this latest episode. This has been due to serious incapacity in my left hand which has slowed down my typing to a considerable degree. Although my partner and long - time amanuensis did offer to help this was to no avail as she was rendered totally insensible once she had seen that picture of Steve Myler .
Friday Morning - 08.00 hours Hillary North the assistant coach at the Angels turned to the tall balding figure beside him and muttered between several expletives " They are just not with it are they "
The " They " he referred to were the thirty or more young men of various shapes and sizes who in the distinctive black and green training kit worn by the Angles were going through a series of training routines on the back pitches at the Angles ground. Backs ran patterns and hurled balls about while a group of heavier men grunted and groaned at work on a scum machine.
Jack Malcaster the Head coach and Director of Rugby looked down at the but said nothing he just grimaced.
" it's too damn quiet out there " said Hilary " They should be shouting even swearing at one another but they are not – it's just too quiet "
Jack looked at the players and turned to North " Your right – it's the Joe thing – his death has really effected them and we have got to get them up and ready for tomorrow. I have spoken to them but ….." He paused and quite suddenly looked quite grey " Uh Sorry mate - I've got to go - think I need the bog quickly " and he walked quickly and half ran back to the Angels main ground gripping his stomach all the way.
" Bloomin 'eck " said North " not like our Jack to throw a wobbly - Suppose is up to me then."
He blew hard and long on the whistle hanging from his neck - the players stopped their activities and walked over to North as he gestured for them all to join him.
Transcript -of an Interview with Lionel Rathbone , Midhampton Police HQ 11.am present Mr Lionel Rathbone - his solicitor - Ms Emma Blair ; Acting Detective Inspector Frank Malcolm ; Detective Constable Clare Goodbody.
Malcolm - So Mr Rathbone would you care to explain what your car was doing in the car park to the 69 Club between 10.30 and 10.45 last Saturday Night I should mention for the record that we have CCTV footage of the car which has been identified as being registered to yourself. Also the same CCTV footage shows the deceased Joe Falattu getting into the car and the car driving away.
So do you accept that it was your car and were you the person seen talking to Joe Falattu who then got into the car which drove away.
Rathbone - I sometimes visit the 69 club and was thinking of going in there on Saturday night when I saw Joe Falattu . He was with the religious lot , the demonstrators he was handing out some sort of leaflet and he came towards me presumably to give me a leaflet. I panicked a bit thinking he would recognise my from my work at the Angles and went forward to talk to him.
Malcolm What did you talk about then.
Rathbone - I think I said " Hello Joe what are you doing here ? " He said something about " Gods work " and we then chatted for a bit about the Angels and how he was settling in . I then started to move towards my car and gestured to Joe to follow me which he did.
Malcolm Why did he get in your car ?
Rathbone - I'm not sure - I said it was late and I was going home and asked if could take Joe anywhere. He hesitated but eventually said " Fine boss you can take me to my place if it's not out of your way "
Malcolm So you gave him a lift home ?
Rathbone Yes , he lived in one of those flats in – what's it called – you know just next to the Bingo - by the Angels ground. Everyone calls it Kiwi Corner. Anyway I dropped him off right outside the Bingo and went straight home .
Malcolm - Did you talk about anything while you driving him home. ?
Rathbone - Well I talked to him mostly about the Angels and mentioned a few players and their injuries that I had treated. He just said yes and no sort of thing and thanked me for the lift. If you ask me he seemed to be very down if not depressed.
Malcolm So he didn't ask you what you were doing outside the 69 club ?
Rathbone - No he didn't
Malcolm - Well Mr Rathbone that's very interesting. You just happened to be there and seeing Joe Falattu offered him a lift home and he got out of your car outside the Bingo hall - and you drove off to your home?
Rathbone - yes that's about right
Malcolm - Ok I think that will do for now - except for one thing - According to what you have told us Mr Rathbone you seem to have been the last person to have seen Joe Falattu alive.
When the interview was over and Rathbone and his brief had left the building Malcolm returned to his office the one formerly used by the incapacitated Harold Blunt and invited Clare Goodbody to join him.
" So Clare - I was asking the questions – you were there to observe and take note so what did you see ? " asked Malcolm from behind the desk.
Clare sitting in the " visitor " chair looked up - pleased at the friendly informality of Malcolm's tone.
Well Sir I thought two things . First off his story or rather his account of meeting Falattu is either straight forward and the truth or it's a simple lie . But I couldn't help wondering why he was so open about meeting Falattu - his whole demeanour was very matter of fact as if he was being extra careful ,not even give the slightest hint that he was covering up something."
Malcolm smiled " Yes I felt the same and I'll tell what it is - He would say anything rather go into any detail as to why he was visiting the 69 club. Id lay a pound to a penny that he is more worried about " Leading Doctor visits Gay club " than he is about being questioned about the death of Falattu.
" So Sir –began Clare " If he is telling the truth then what happened to Joe Falattu after he was dropped off outside the Bingo – We know from our checks that he never made it to his flat –which was locked - and isn't it just the slightest bit suspicious that he just happens to be a surgeon skilled in cutting bodies –
" Or removing heads" finished Malcolm,
" Exactly " replied Clare
" Well we need to follow up on a few things where Rathbone is concerned so can I leave that to you while I try and make sense of this other killing. I am wondering about the Angels connection ." Then Malcolm paused and smiled at Clare " fancy a drink ? "
The Reverend Dennis Grey had two great loves or even obsessions in his life. They were his religion which tended towards the fire and brimstone evangelical variety and rugby football. He was very serious about both attending every Angels game possible except for those played on a Sunday.
He was a large man – heavily built and many years ago had played tight head prop for Jedburgh Forest before ending up at London Scottish . He had abandoned a successful career as lawyer to enter the ministry and now was the Pastor of the Free Presbyterian Church of Christ in Midhampton.
The Reverend Grey was both the man behind the demonstrations outside the 69 club which he regarded as Sodom and Gomorrah themselves come to Midhampton and he had known Joe Falattu.
The young rugby player had started to attend the Church almost immediately on his arrival in the town and it was a singular pleasure to the Rev. Grey when young Joe volunteered to join the demonstrators at the 69 club. That a public figure such as star rugby player should be associated with Gods work in this way was almost too good to be true.
Grey kept an eye on his flock and especially on the dozen or so who went with him every Saturday night for the last month or so to demonstrate against the ungodly and perverse. So it was that on that particular Saturday night he had watched young Joe very carefully - having given him a relatively easy task to perform – that of giving out leaflets.
What he had seen had worried him a great deal. He had seen Joe talking to then other man - a man who he, Grey, had recognised - just as he recognised the car that Joe got into. The Reverend had seen both the car and the man – its driver, several times before – usually later in the evening.
What he had seen previously was the car pull into the car park about 10 O'clock , its driver emerge and walk across and enter the club. The driver always walked quickly and often looked about as if to check that no one had seen him. About twenty minutes to half an hour later the man would come out of the club and cross over to his car and drive away. Once Grey observed the man with another man who also got into the car.
Grey also knew that he knew this mysterious man from somewhere - but he couldn't quite remember where or who it was. He was also sure , disgusting though it was to him, that the man in question was visiting the club to meet other men for immoral purposes .
But what troubled him most all was the horrifying thought that one of his flock Joe Falattu had succumbed to this perverts advances – why else had he seen Joe get into the car.
Hilary North scratched his short and greying hair and wondered to himself whether he had done enough . Jack Malcastrer was out of it struck down with a particularly vicious stomach bug and unlikely to be fit before the weekend.
North had gathered the players around him and talked to them - not in his usual half time bollicking style at all but firmly but quietly . He had told them that the game on Saturday was for Joe but was also to prove that whatever anyone did the Angels will play on . " They will think we are shattered by what has happened – well it's our job to go out there and shatter them. " he had said.
They had seemed to take it on board and although still quieter than usual had trained with an intensity that was palpable.
There was one problem that remained and that really was causing North to scratch his head - who should replace Joe ?
The obvious candidate was young Alfie Turner a local boy who had a lightning turn of speed but had only just recovered from a bad ankle injury and in terms of game time had played for half an hour for the second team " The Saints "
The other was what many would call a journeyman squad player who had been around the bloc several times the Irish man Gerry Flynn. Flynn was not as fast as Turner but was reliable and very sound defensively.
Hilary pondered on the fact that usually the final decision would be Jacks but now it was his and the game was a must win if the Angels were ever going to catch Leicester Tigers and get a home draw in the playoffs. " It has to be Flynn " he decided " I can't risk it." The lad can go on the bench.
Friday – midday
Illtyd Williams had recovered from the brutal killing of his cats . He was just totally shocked that someone could perform such an act of cruel brutality - presumably just to send him some sort of message.
Was it Longshanks - he had sent a private message to the person he thought it was telling them to be careful as the police were interested. – and then his cats were killed. Illtyd wondered if all this was real - " I mean , he thought - is there someone out there who is so bitter or bigoted that they would do what had been done to his cats.
As he mulled over these things he checked the message board and looked at the usual Friday Thread entitled " Teams Up " There was then usual team list and following posts about who should have been picked or what a good selection it was considering the circumstances etc.
Then he saw it from Longshanks " Yet again a promising young Englishman is confined to the bench just so that a clapped out Irishman can take his place "
Illtyd wasn't sure of the significance or otherwise of this but he knew that he didn't like it.
Friday 10.30 pm
Pete Shadwell hunched down over his bottled lager in the darkest booth in the corner of the 69 club. He had decided that if he was to get any information about his suspected link between Ivan Spinks and the murdered lawyer it was going to be here.
So there he was trying to be unseen a club where most of its denizens spent a great deal of their time looking around and sizing up the " talent " and the opportunities. He had already had to fend off several interested parties who had noticed then slightly built and well groomed man alone in the corner.
Just as he was beginning to wonder whether his growing discomfort and potential embarrassment was worth it he spotted Spinks come out of a side door behind the bar and start talking to Ronnie the club manager.
After a few minutes Spinks left the bar and walked out of the club.
Shadwell decided that this was his chance and he casually ambled over to the bar and looked pointedly at Ronnie.
" Is That the owner then – Mr Spinks ?" he asked
" Why what's it to you " retorted Ronnie.
Pete decided to really go for it - Oh – it's just that I thought I'd seen him before about three weeks ago - - he was with a very attractive Asian lady ? "
Ronnie despite his soft features somehow managed to look at Shadwell in a very hard way.
" Maybe Maybe - Mr Spinks has lots of friend some of them are attractive ladies. "
Ronnie who was getting a bit fed up with this line of questioning started to move way but turned to Shadwell and said " I don't know what you are up to but Mr Spinks private life is his own affair and he wouldn't take kindly to people asking questions – if you know what I mean "
Shadwell considered this and replied " Fair enough but I was just trying to get some facts straight before we publish anything "
Ronnie stopped dead in his tracks and said with maximum sarcasm " I should have guessed – you don't fit in here so must be a journo or a copper - and it sadly seems that you are a journalist "
Shadwell nodded reluctantly and suggested " Your name won't come out so if there's anything you can tell me - well we would be " - he paused – " Very grateful.
"How grateful ?" asked Ronnie "
Well said Shadwell – That's up to my Editor - but for the full Monty on Spinks and a certain deceased lady lawyer I'm sure we would be generous.
"Ok " said Ronnie - " we close at 12.30 come round the back and I'll let you in the back door and you had better be good for your word.