News: AP: Gloucester vs Northampton Saints - Match Preview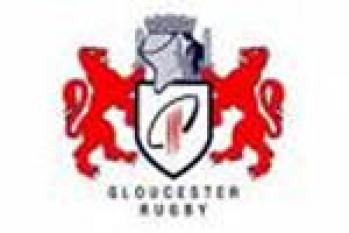 By PelerinStJames
August 30 2012
So, we are back! After damp squib of an endless summer weatherwise, it's time to dust off the Black, Green and Gold and gird up your loins for another rollercoaster season supporting Northampton Saints. First up, Saints are on the road as they travel to Kingsholm to take on Gloucester. Regular ComeOnYouSaints.com contributor PelerinStJames sets the scene...
GLOUCESTER RUGBY vs. NORTHAMPTON SAINTS
AP: Saturday, 1st September 2012 - 3pm
KINGSHOLM, GLOUCESTER
MATCH PREVIEW
New Beginnings.
And so the quest begins, the Army of St James is once again prepped and ready to roll in pursuit of the Holy Grail of the Aviva Premiership. For now the cross border skirmishes can wait, for it is the search for domestic supremacy that matters most. It is a long and arduous journey fought across the playing fields of England, for there are Tigers and Sharks to be tamed, Warriors, Chiefs and Saracens to be fought and conquered, the exiled Welsh and Irish will need to be subdued, Wasps swatted, a Bath that needs to be turned into a shower, and first up, some Cherries to be eaten. For the pilgrims of St James that follow the road to Twickenham is not an easy one, fraught with dangers at every turn, only the strongest will survive, but as another campaign begins, it is in Jim that once again we trust.
Rested and refreshed following last seasons somewhat troubled campaign where against all odds, we were only 5 minutes away from our first final, our troops have since been reinforced and reinvigorated with plenty of fresh blood being introduced. I for one was sad to see the departures of Messrs Wilson and Downey. No player started more games last term than either of these two, who, along with Jon Clarke and Chris Ashton's tries, have been very much at the centre of our recent successes, and I wish them all well in their future endeavours (just not against us).
The by and large successful pre-season has afforded us our first glimpses of our new recruits, and so far, it has to be said, so good. Up front, the pack remains more or less the same, No.8 GJ Van Velze has arrived from South Africa, Sam Dickinson signed from Rotherham, and Welshman Rhys Oakley has impressed so much in his loan spell that he won himself a contract. Former academy boys Nutley, Heywood and Harrison are also making huge strides towards regular first XV action, whilst it is worth remembering that for one reason or another, Dylan has not played competitively in the BGG since January, Courtney since February and both Wood and Clark since mid March. Without any shadow of a doubt, they are 4 huge players to welcome back.
Clark remains hors de combat for a few weeks yet, and even with Courtney, Jim Craig and Dickinson injured, the battle for a place in the pack remains pretty intense as the strength and depth of candidates continues to grow. If last season was characterised by disruption and lack of continuity, the increased exposure forced upon the less experienced men bodes well for this one. Players such as Samu Manoa, Craig, Waller, Heywood, Nutley and Harrison are now all that little bit older, that little bit wiser and increasingly accustomed to the rigours of the English Rugby season.
Behind them, the half backs remain more or less the same as last year. Remarkably, both Myler and Roberts featured in every single game last time round, with Lamb only missing 3. The perennial debate on the starting 10 will doubtlessly rumble on, and may well have a third dimension to it with the introduction of Kiwi James Wilson, fresh from the French second division. James will also be contesting the no.12 jersey with fellow new boys Luther Burrell and Dominic Waldouck to see who will be playing inside last years' player of the year George Pisi. Waldouck, only 24 and the owner of both Heineken and Premiership winners' medals, also plays 13.
Outside them, an abundance of wingers await, Artemyev, Armstrong, Cato, Diggin, and Elliott, are joined by Pisi the younger in the contest for shirts 11 and 14. England winger Foden will return to his preferred full back position with Digger and Wilson each staking their claims through the course of the season to cover Ben's absence as the starting 15.
All in all, this squad has more depth to it than any I can remember, there is genuine competition for places in almost every position, and what is more, there is an increasingly steady stream of talent emerging through the Academy to supplement our current first team stars.
Unlike last year, our boys have all enjoyed (if that is the right word) a full pre season with the Hood back at the Gardens. Last seasons off field travails have been forgotten, and new bonds and partnerships forged without any distractions, oh, er hang on, wait, um, well, uh, hmm, yes, well, err,at least our legal team are not subjected to a salary cap as the season proper begins in earnest.
So,a new season dawns and which undoubtedly means new tactics. Now, although I have been visiting FG for nigh on 30 years now, last year was the first when the time, resources, geography and work commitments were such to allow me a season ticket. It has certainly been interesting watching the guys play so frequently, and I am very much looking forward to gaining a deeper insight into the all important tactical and strategic awareness that I developed last season. What became increasingly apparent to me over the course of the year was the all important task of selecting the right lucky shirt.
My Firm Security c1992 top was, on balance, luckier and warmer than my Kooga short sleeved one, and so I am edging towards starting the season in that. Definitely changedfrom last year will be the match day ritual of buying a packet of sherbet lemons and then forgetting to eat them, as well as always alway shaving to wear my dog chewed woolly Saints hat whatever the weather. First thoughts for the season ahead are the acquisition of a lucky hip flask, joining in on the Morning All thread, and a embarking on a quest to find my lucky breakfast cereal. However,the truth is that some unplannable and inane ritual will emerge out of the no where that will, by October, border on obsession, and leave me with the equivalent of a cupboard full of unopened sweets that has taken the entire off season to consume. Also, contrary to popular belief, the Saints don't always win when I am the designated driver nor do they always score a try when I am getting the beers in, Barry.
As far as the team goes for Saturday, I am predicting it will be something along the lines of
15 - Foden
14 - Artemyev
13 - Pisi G
12 - Waldouck
11 - Pisi K
10 – Myler
9 – Dickson
1 – Tongah'uia
2 – Hartley (capt)
3 – Mujati
4 – Day
5 - Manoa
6 – Dowson
7 – Wood
8 – Van Velze or Oakley
The bench is very much anyone's guess at the moment, as it seems to me the entire squad has put their hands up for selection, and very few players, if any, have disappointed so far. That said, the competitive games start now, and more often than not Saints have come unstuck down at Kingsholm. On paper, the Gloucester back division looks fantastic, with plenty of youth, pace and adventure, whilst up front, their pack have been bolstered by the addition of England no 8 Ben Morgan. The captaincy of Jim Hamilton will no doubt lead to a very abrasive edge to their forward play, although at the time of writing there is a doubt as to his availability for this game. Gloucester are also under the stewardship of a new coach, Nigel Davies, and it will be interesting to see how his team lines up for the season ahead.
There is certainly an awful lot of potential with this Gloucester side, and if they can iron out the inconsistencies of last year, they should prove to be tough opening opponents for the boys in GBG. My thoughts are that it will be an extremely tight affair between two old foes and I am very much looking forward to my first trip to Kingsholm. Both sides posses extremely attacking back lines, and so I feel it will be the team that defends best that will take the spoils on this occasion. Kicks at goal will be of paramount importance, with only a couple of points separating the sides at the end of a compelling 27-29 win for the Saints.
And so the road to Twickenham starts here, all 12 sides begin with hope in their hearts and a spring in their steps. The season will not be won or lost on Saturday, it is merely the first step on the long pathway to HQ. However, It is time to signal our intent, to start as we mean to go on and make this season OUR season, the season in which Northampton Saints are crowned Premiership Champions. This is the year for the senior players to stamp their authority on the squad. Hartley, Foden, Dicko and Dowse are no longer the young guns intent on making their marks for club and country, they are now all established internationals, and it is their leadership and experience throughout the spine of the team that I believe will make the difference. That, along with my choice of shirts and complete absence of sherbet lemons will guarantee that we will be Champions in May. Come on you Saints!