MoTM: Exeter AP Home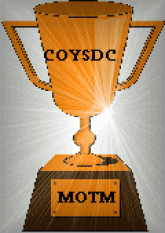 By Saint Tim
September 19 2012
First home game of the season see us pitted against Exter who continue to surprise the pundits - if not the rugby public - with their ability. Some snide comments in the Irish press about whether Exeter are worthy of a place in the European Cup are sure to have strengthened the spine of this very competitive outfit. That Saints ran out winners with a bonus point does not detract from any of the above comments.
Saints win their first home game - but who was the MOTM?
Full Result
As you can see there was really only one player in the race for the win. It was a true captains performance. It had aggression, it had guile and it had no small element of skill. I cannot remember a better performace from our captain.
Leaderboard
Who Wins
Dylan's win evens it up between the girls and the bruisers!
Previous Winners
Appearances
A very settled side with the only change forced by injury to the Mooj.
Vote History
A big plea to you all. Please do vote. As you can see it was a disappointing turnout this week for a home game. The more who vote the more representative this is.


Thanks