News: Northampton Saints vs London Wasps - Match Preview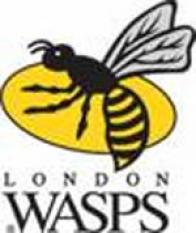 By St Dormouse
September 26 2012
Northampton Saints made it four wins out of four at the weekend with a victory over Worcester Warriors with a performance which is now the dictionary definition of "curate's egg". This week it's back under the lights as Saints welcome London Wasps to Franklin's Gardens for a Friday evening fixture. Writing for COYSDC for the first time, St Dormouse takes a look ahead to another eagerly awaited encounter...
NORTHAMPTON SAINTS vs LONDON WASPS
Friday, 28th September 2012 - 7.45pm (ESPN)
FRANKLIN'S GARDENS, NORTHAMPTON
MATCH PREVIEW
People that know me will agree that I hold a grudge. Ronan O'Gara for all the misery he has inflicted on Saints and Wales, Geordan Murphy for that tug on our Ben, Gordon Brown for stealing my Dad's pension and I'll never trust another Afghan after what they did to General Elphingstone in 1842.
London Wasps are up there in the top grudge drawer, dating back to 13th May 2000. It was my 1st trip to HQ and I had come down the M1 wearing my new shirt on a fans bus full of hope and expectation. We had the team to do it, indeed they went on to be crowned champions of Europe shortly after, but we were soundly walloped. It was to happen against Irish and Gloucester in later years but this was my 1st. This was my day and they ruined it. I have never forgotten that feeling of misery going home on the bus full of beer and wanting a Jimmy Riddle. And I lost my hat. I have never forgiven....
Wasps were beginning an enviable period of domestic and European domination we could only dream of. One of the few high points was a foggy Friday night in December 2006 when we unexpectedly beat the soon to be European champions. At least the papers said we beat them, personally I couldn't see a thing.
So it comes to the present and another cold Friday evening, only this time the tables have turned slightly. Our Saintly warriors have won their last 6 encounters with Wasps. They have won 4 from 4 so far this season with 2 bonus point wins. Ok, it's not been pretty, indeed the final 16 minutes of last Saturday were as bad as I have witnessed, certainly since the Budgies came down a few years ago and taught us a lesson in humility. But 18 points from 20, second only behind the ever more impressive Quins, sounds good to me so far.
Wycombe Wasps by comparison have lost 3 from 4 although have impressively gathered 9 points in doing so, including 2 try bonus points. After a difficult year they seem to have steadied their ship somewhat, with new owners and a hard-nosed old prop in charge. They have retained, recruited and in some cases re-recruited a very experienced side including old warhorses Tim Payne, Rees Thomas, Tom Palmer, James, 'oh dear I've got something in my eye, call RADA' Haskell (told you I bear a grudge) and Hugo Southwell.
Southwell I believe is recovering from surgery however I would expect to see the rest on Friday along with the ever reliable Stephen Jones, in for the not so reliable Nick(y) Robinson, the speedy if naive duo of Varndell and Wade, Joe Simpson, Jon Poff and Marcus Wertzel. On paper they look formidable if, with all due respect, perhaps a little past their best (Haskell excepted). I am hoping that as they have done in other matches they may start to fade near the end so enabling our monster subs to sweep up the pieces. Well that was the plan last week was it not?
I can't see many changes to the team we put out who so comprehensively outplayed Worcester for 60 minutes, apart from the obvious Dom for Gorgeous George. Maybe a little play with the pack but not much. I expect Mooj to start if fit and I would like to see a bit of rotation, rewarding some very good Wanderer's performances with bench places however experience tells me this won't happen.
I am not in the habit of predicting score lines however I have watched enough rugby in my time to know what should happen. With Courtney, Day, the ever impressive Manoa and maybe Woody I expect Saints to dominate the lineout. Our pack is strong and dynamic enough to get the upper hand but don't expect the total forward dominance we had at Adams Park a couple of years back. Wasps have an experienced set of forwards and a formidable front row, but again I think we should come out on top. Looking at the Waspies message board they are expecting a hiding although I think that maybe them being overly pessimistic. I am expecting a win and all going well another home bonus point, although with Saints, to quote a certain Mr Gump..."you never know what you're gonna get."
I love Friday night games, the floodlights, the atmosphere seems to buzz. Unfortunately with Friday games work and family commitments tend to affect crowds and even if Wasps bring up their entire season ticket crowd, maybe even filling 2 minibuses, I predict empty seats. However I will be there, perhaps I'll get an extension on my mortgage and grab a bite in the village, a couple of pints and lots of shouting.
Come on Saints, another win won't heal the hurt of 2000, but I might buy another hat!!
DISCLAIMER
Although I have done my best to get names, dates and facts right I have checked, pinched, nicked and stolen some information from sources other than my own dimming memory. Any mistakes or misinformation is therefore entirely other peoples fault and I take no responsibility whatsoever.
Enjoy the Game.