News: London Irish v Northampton Saints - Match Preview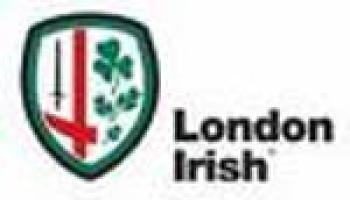 By D West
October 4 2012
Round six in this fast developing premiership campaign provides the Not Nots of Reading as Saints latest opposition.
LONDON IRISH V NORTHAMPTON SAINTS PREVIEW
SATURDAY 6TH OCTOBER 2012
MADEJSKI STADIUM, READING.
The exploits so far of our respective sides could hardly be more different. Saints have achieved five wins from five games, which include two combative wins at the tough away venues of Kingsholm and the Rec. This added to two bonus point wins at the Gardens, as well as Friday evenings four pointer at the expense of Wasps has resulted in our best ever start to a premiership campaign. This impressive start is made even more poignant when you consider that Saints are arguably yet to have played a full intense 80 minutes, frustrating for some yes but exciting that we are yet to hit our straps, i think most will agree there is plenty more to come from this squad and that certainly whets the appetite of what we might be capable of as the season goes on.
London Irish on the other hand have endured a markedly different start to their season. The loss of crucial playing stock, an entire coaching team and several injuries have seen a reward of one win from five games conceding a worrying total of 180 points in the process, the highest in the league. From this stat i tend to agree with our counterpart Irish fans that the once a week defensive clinic with "how many trophies have you won" Edwards isn't quite doing the business. There has also been plenty of chat in relation to their squads potential poor fitness levels, with skills and ball in hand training being of higher priority from early in pre-season. I'd like to think we can target this perceived weakness, as our lads can boast an infamous summer beasting from the Hood. Worcester certainly did on Friday night with their late rally of points. Now where have I seen that before? :)
So to this Saturday where the Saints will enter the Madstad in all its atmospheric glory, and its been a profitable destination in the last three seasons seeing us pick up decent away wins. Our own well publicised player departures are trumped by Irish which include Kennedy and Armitage to Toulon, Casey, Rautenbach and Hape to pastures new and Bowden, Thompstone and Thorpe to some rabble up the road. Not to mention Hodgson to Wuss and Paulica Ion to Welsh. Coaches which were once part of the furniture have also gone, with the ever charismatic Toby Booth taking his old mate Neil Hatley on a romantic sojurn to Bath and Mike Catt having gone to the England setup. This has seen the return of Brian Smith the attack guru (baseball cap intact) after a short stint back in Oz. Smith, so robustly discarded from the fallout out of a marred RWC campaign and that leaked RFU player report seems to have his work cut out with his return to Irish. His side are yet to click following this mass clear-out.
There have however been some useful additions to their squad with Skivington boosting 2nd row options, Shingler in the centre and a couple of actual Irishmen in O'leary and Humphreys taking over at pivot. I should also mention a couple of ex Saints who have made the move. Crowd favorite and highly rated Joe Ansbro already has a season under his belt, he is currently recovering from a neck injury, all the best to him. Shane Geraghty has returned to Irish this season, recruited by Smith, who will hope to harness his mercurial prodigal son. Whatever your view on the ten debate things just didn't quite click for him at FG. But we all know what he is capable of. THAT Munster game will never be forgotten. I believe he's been on the bench recently but i'd bet this game has been earmarked for a starting spot, lets hope our loss isn't their gain. Samu and Courtney may wish to re-acquaint themselves.
Expectation could be high on Saturday but Saints players and fans will not be taking the game lightly. It may be top V 11th but Irish are certainly one of our "bogey" teams in recent years having pipped us by a point at the Gardens last season. In Ojo, Tagi, Yarde, Joseph and Homer they have some serious pace out wide as well as a consummate goal kicker. If they get good ball our defence will be tested. Saints will have to really target the forwards and ball retention to negate their back line. Unfortunately Saints are also suffering a few injuries with talismanic Hartley the latest casualty. Young terrier Mikey Haywood now has an opportunity to shine. Mark Sorensen will be in for Day following a shin injury forming a new lineout partnership. Samu, the cool American freight train is now indispensable at lock such is his good form and tree cutter Lawes is rampaging at 6 after his lay off forcing alternate starts for Woody and Dows on the flank in recent games. No change in the back-line and hopefully the orange twinkle toes of KP and Wilson, Southlands booming boot can build on their already positive starts. The temptation may be there to rotate further this week with the first two rounds of the Heineken cup imminent but i think momentum is just as important. A big effort needed with the promise of rest during the LV maybe the carrot for the regular starters.
We may be top but i believe our performances and Jim will have kept us humble, there's a job to be done and i think there is a real determined streak filtering throughout the team. Saints to concentrate on their strengths of set piece, scrum domination, waves of the big lads coming round the corner as well as Samu and Lawes marauding around the park. Consistent selection in the back line will allow us to gain some fluidity and build partnerships, we saw some nice glimpses against Wasps with the bulldozing Burrell developing well.
1. Tiny
2. Haywood
3. PDJ
4. Manoa
5. Sorensen
6. Lawes
7. Wood
8. Oakley
9. Dickson
10. Myler
11. Artemyev
12. Burrell
13. Waldouck
14. K Pisi
15. Wilson
Good luck to those traveling down. Treats that await you consist of their very own Digger! an Irish wolfhound. A grown man dressed as a leprechaun riding a tricycle and a Tannoy MC shamelessly geeing up the home crowd. A new Sir will also be in action in Monsieur Raynal.
Saints by 12 COYS!