MoTM: Castres away - The fans choice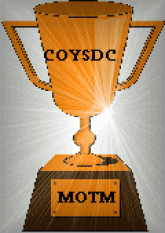 By Saint Tim
November 2 2012
It all seems quite a long time ago now that Saints ran out at Tolouse on a damp Friday evening to play Castres in the away leg of the Heineken Cup. Not many Saintly travellers made the trip to the south of France as this fixture was originally due to be played in Castres at a time when travel back to the bright lights of Tolouse would be out of the question. My respect for all those who did make it.Let me just say this game annoyed me - we could and indeed should have won it. When will my team get the mental toughness of Tigers?
Who was your MoTM as Saints went down in Toulouse?
Full Result
First joint winners for a long time. Congratulations to Ken Pisis and Tom Wood.
Leaderboard
Ken and Big Sam now in the lead but still a long way to go.
Appearances
Still five players who have started every game so far this season
Previous Winners
Who Wins
With a winner from both the backs and the forwards no real change here. The half backs are conspicuous by their absence.
Vote History
Please vote :)