THE CLOCK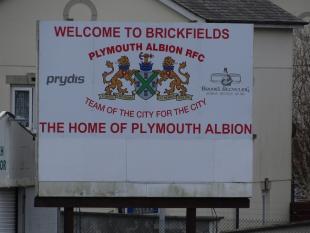 By noibla
December 15 2016
Here is what you will see if your in the old East stand or the new S.W.com stand as it is today. It's looking very smart apart from some of the ever present algae that persists I'm afraid, not enough extra board to cover it, but hey ho it's looking good with an advert for our owners. It seems to have resonated with our supporters that we have lost an old and loved part of the club, perhaps it will be resurected at a later date, who knows. I trust that the supporters in the S.W.com stand will be able to admire the new view of an old established part of Albion as is was over the years. What is going to replace it it, if anything I don't know.
But here is a photo of the old clock hoarding after the scaffolding had been taken down, sorry it's not a full on photo.
In any case it's a whole lot better than the old scaffolding structure but in some ways a shame that another part of the history of the Albion has gone.
View a Printer Friendly version of this Story.
THE CLOCK
Unofficial Plymouth Albion (IP Logged)
15/12/2016 12:41
What do you think? You can have your say by posting below.
If you do not already have an account
Click here to Register
.
Re: THE CLOCK
albion nut (IP Logged)
15/12/2016 19:55
Surely the ex Albion owners should appreciate the HISTORY of the CLOCK, it will probably end up in one of the Skips & gone forever!!! shame
Re: THE CLOCK
16/12/2016 07:59
I agree with your sentiments entirely albion nut it must not be binned, but the challenge is however, that I'm told the clock, being a special type used for the likes of a game of rugby or perhaps football, needs to be rewound every hour! and because of the nature of the clock it has to be put away in a safe place between games to ensure it will be in place for the next game rather than being nicked.

So do we need a "clock person" to operate it and a convenient position for it to hang in good view of everybody for each game? the North End perhaps on a suitable framework?

Or, when we have the funds perhaps an electronic clock which also caters for the stoppages during a game for an accurate reading with a black on white background where it can be seen from all parts of the ground?

Semper Sersum.