Our opponents for Saturday - Moseley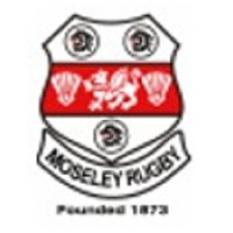 By noibla
March 9 2017
On Saturday we are away to one of our closest teams in recent years sharing a number of years sometimes in touching distance for a number of seasons whilst both clubs fought to avoid relegation from the old Nat 1 and later on from the Championship. Often finding both clubs going through nail biting times avioding relegation, and here we are again pitting ourselves against each other for the spoils.
This time the lads are travelling to Birmingham in the newley aquired team coach which was being shown to one and all at the ground last week and very smart it was looking too I must say, smothered in advertising leaving nobody in any doubt as to whose coach it was, well done, and here's to many trips carrying the team and coaching staff around the country.
Founded three years earlier than us in 1873 as Havelock Football Club originally Moseley have had a succesfull journey and when the league rugby started in the 1987/88 season they finished in 7th. place in the then Division 1. They were relegated in 1990-91 finishing in 7th. place and Albion finished in 12th place that year, the following year Albion were relegated.
Forward to the 2002-3 season when Mose finished 13th. when Albion were promoted to Nat 1 again finishing 9th, Mose were relegated that year after twelve seasons in the second tier.
They were promoted back again to Nat 1 in 2005-6. When the Championship was formed in 2009-10 there were three clubs who went into administration during the season !!! a sign of the times as we were to find out. and that year Mose finished in the relegation play offs along with Albion, and not for the last time before we were relagated in the 2015-16 season after many years of struggling to move up the league.
Whilst both clubs found themselves seemingly locked together during this period one game at the Brickfields will bring back memories I'm sure. The 34 - 34 draw which was the amazing draw of a game of two halfs taking it in turns to dominate for one half only to fall away in the other half.
And now we meet again. Over the recent past both clubs have had thier financial problems trying to succeed in the professional era and hopefully they will both come to terma with the resulting challenges on the way back to the Championship.