3G or not 3G, and other questions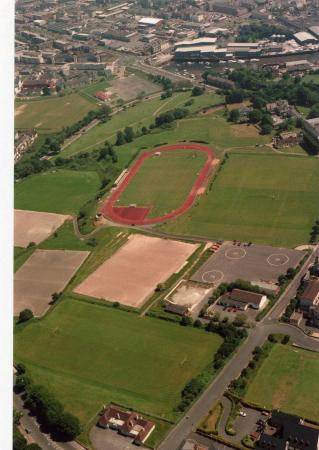 By Cider Drinker
January 1 2019
As we have a little break and to keep site alive, thought I'd pose some questions
1. 3G pitches. The cost of installation/maintenance aside, does it provide an advantage to the team that is more used to playing on it? A pitch that is always playable and can be used frequently, against a natural grass one. Will players be afraid to get their jerseys dirty, or turn up and complain that they can't play in the mud in the middle of winter? or is it something that will allow matches all year around?
2. The roof on the Principality stadium, good or bad? It does alter the atmosphere and protects the players/supporters from the elements. understand the roof at wimbeldon as rain does stop play(and Cliff richard starts singing), but a roof in rugby where the elements play a role in the play?
3. Were harlequins wearing an 'all blacks' type of shirt at the weekend?
An unofficial discussion to keep the site alive :)
View a Printer Friendly version of this Story.
3G or not 3G, and other questions
Discussion started by Unofficial Plymouth Albion (IP Logged), 01/01/2019 10:11
Unofficial Plymouth Albion
01/01/2019 10:11
What do you think? You can have your say by posting below.
If you do not already have an account
Click here to Register
.
lobina
01/01/2019 14:16
I am old school and think that mud and rain are part of the sport we love, ( not including a certain student group in this ).



Edited 1 time(s). Last edit at 2019:01:01:20:10:29 by lobina.
noibla
01/01/2019 16:09
Is that supposed to be an intelligent contribution to the discussion Commando joe or are you still recovering from the New Years celebrations ? explain please.

Semper Sersum.
Cider Drinker
01/01/2019 21:21
i know it's such an exiting subject, but we have to publish something on the main page to keep site alive, and unfortunately I haven't had much time this week to produce something, hopefully something more riveting next week for you all
Don't let anything get in the way of a good game of Rugby
Dewnansek
02/01/2019 14:39
Quote:

lobina
I am old school and think that mud and rain are part of the sport we love, ( not including a certain student group in this ).
Agree totally.
baatalbion
03/01/2019 07:04
Cider Drinker, thanks for your efforts to keep the site alive. I think a combination of traditional grass and artificial pitch is the best way to go. I believe that 'them up the road' have such a surface. A pitch that the players are comfortable to play on, can take most adverse weather and avoids match postponement must be the way to go.
Dewnansek
03/01/2019 12:27
A mixture??? In my ignorance I did not even realise that such things existed.
[
en.m.wikipedia.org
]
noibla
03/01/2019 16:51
It looks as if we are all learning something new about artificial surfaces, well done. Anyone know the costs of these surfaces ?

Semper Sersum.
Dewnansek
04/01/2019 13:15
On the subject of playing surfaces....
In Australia the most popular football code is "Aussie Rules".
Generally this is played on cricket ground ovals, and hence on grass. But not in the Tasmanian west coast mining town of Queenstown, where tbey play on ..... gravel.
For those that don't know Aussie Rules, it can be a physical game and the ball does go "to ground".
I have been there and seen the players on a Monday morning - the game leaves it's mark.
As this link shows, it can be considered an "all weather" surface.
[
www.themercury.com.au
]
Edited 3 time(s). Last edit at 2019:01:04:13:23:54 by Dewnansek.
noibla
04/01/2019 18:33
Here's another snippet of information about the gravel pitch in Queenstown, there was a good reason for it apparently: I wonder what Loughborough would have made of it if it was in place at Brickfields in order to get over the rain problem that upset them so much ? I'm sure that our very own Isambard Kingdom's Earth & Gravel company would have obliged perhaps.

Queenstown's infamous oval 'The Gravel' to get facelift, but more money needed
By Tyson Shine
Updated 14 Sep 2014, 12:47am


Photo: Queenstown's infamous gravel football oval is getting a facelift. (Rick Eaves)
A famed gravel football oval that strikes fear into the hearts of those who play on it is set for a facelift.
The Queenstown oval on Tasmania's west coast was designed to accommodate the area's high rainfall.
It was feared a grass field would quickly turn to mud but the hard, unforgiving surface has raised significant safety concerns.
For more than 100 years it has left its mark on players from both visiting and home teams alike.
The oval was inducted into Tasmania's Football Hall of Fame in 2007.
You don't want to be down there on your hands and knees, basically walking off the field with blood all over your arms.
Adam Mostogl
Queenstown footballer

Footballer Adam Mostogl played on the pitch known as "The Gravel" many times.
"I think there's a real fear [out there on the ground] ... You don't want to be down there on your hands and knees, basically walking off the field with blood all over your arms," he said.
The danger posed by the gravel surface is compounded by a solid asphalt bike track near the boundary line.
West Coast Mayor Robin Gerrity said the hard surface has had rivals complaining for years.
Sorry, this video has expired
Video: Queenstown historic oval revamp (7pm TV News TAS)

"The outside perimeter of the oval hasn't been used as a velodrome for well over 30 years," she said.
"Chasing the ball, running off the field and then you've got your footy boots slipping on the asphalt."
There are plans to rip up the bike track as part of a facelift to the oval, but the gravel surface will stay.
The State Government has put $50,000 towards the overhaul, but more money is needed to build drains, so the heritage listed surface does not wash away.
Ms Gerrity is hopeful the AFL will fork out some additional funds.
"I might have to give them a ring, won't I?" she said.
Grand Final win dedicated to lost teammates
But the town's focus was off the ground this week as the Queenstown Crows won the Grand Final against Somerset.
The players dedicated their ten point victory to the memory of teammates who died in a mining disaster.
Craig Gleeson and Alastair Lucas were killed in an accident at the town's copper mine in December.
Club official Glenn Johnstone said the Crows played to win.
"We made a pact late last year after the death of Al and Craig, that we're going to get to the Grand Final firstly and hopefully win it," he said.
More on this:
Two mine workers killed in Mount Lyell accident
Police probe mine shaft after double fatality

Semper Sersum.



Edited 1 time(s). Last edit at 2019:01:04:18:36:47 by noibla.
More Plymouth Albion headlines