Preview: Albion v Rotherham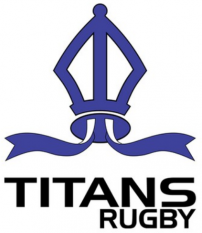 By Igwok
February 14 2019
Saturday sees the return of Rotherham to Brickfields who last visited us back in January 2015 - our last season in the Championship.
Surprisingly that game had the distinction of being the only game that season where we left the field with a 5 point haul, winning 22 to 8.
This season, a league lower, sees both sides languishing mid-table, with Rotherham lying in 5th place two places above Albion. The game at Rotherham ealier in the season saw the hosts claiming 5 points in a 25-14 in a game that Albion were close to making a late comeback, conceding a try at the whistle.
Albion will be looking to return to winning ways after capitulting to a rampant Bishop's Stortford last week, whilst Rotherham will be hoping for a little more consistency following a bit of a purple patch since the start of the new year.
Whilst Rotherham have a much better points aggregate, both for and against, Albion have a slight edge in tries scored and conceded although Rotherham have played one game less. So best not to give away penalties in our own half!
The weather forecast for Saturday is for an overcast day with a slight breeze and relatively warm at 11°.
Player to watch - No 8 and top try scorer Sebastian Nagle-Taylor.
Honourable mention - Dan Pullinger on his 100th appearance.
Forecast - provided that Albion can put out the side as announced and keep the ball away from the Rotherham pack then they could win it, but it will be close, 4 tries to 2.
Team (as announced):-
1. James Kenny
2. Ashlee Crouch
3. Dan Pullinger
4. Lewis Pearson
5. Dan Swain
6. George Mills
7. Flynn Elworthy
8. Herbie Stupple
9. Cameron Settter
10. Connor Eastgate
11. Jon Dawe
12. Dean Squire
13. Seta Raumakita
14. Jack Arnott
15. Matt Shepherd

Replacements-

Davy McGregor
Will Norton
Rusi Tuima
Joe Snow
Dan Powell