Why the Play-offs Don't Work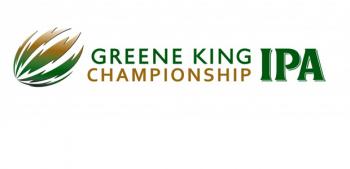 By Ian Todd
June 25 2015
I wrote that the play-offs do work. But only in achieving one very specific goal. Now I'd like to say why they don't work, whilst at the same time trying to be fair.
I wrote a piece that provoked some debate. It was about how the play-offs work, but only if you consider them as a method to stop the side that tops the league from being automatically promoted and to give other sides a second go at things. Now, I'm fairly negative about the play-offs as the means to decide promotion but is there anything to be said in favour of them?
I'm not going to rehash the arguments put forward in the earlier piece. In essence I don't think there is any real evidence that the play-offs do any of the things that are claimed for them other than decide which team is promoted. The question then is, is there anything intrinsically right or wrong about promoting the team that comes top, or promoting the team that wins the play-off? And that's a philosophical argument. There is no particular reason to select one method over another if your sole object is to promote one team. So, for example a team could be promoted by drawing lots, or the top four sides could then enter a Monopoly tournament and the club which wins that gets promoted. If you don't care about anything other than promoting a team then any method is as good as any other. Playing rugby and competing on the field is utterly irrelevant as a way of deciding promotion, if simply deciding promotion is all you are interested in. Now, the vast majority of rugby supporters (indeed, the vast majority of those with even a passing interest in rugby or sport generally) would be outraged if an entire league season was played but promotion was then decided by the club captains playing noughts-and-crosses with any tied games decided by flipping a coin. And then the next season deciding that we didn't need the noughts-and-crosses round and just tossed a coin to see who got promoted. That's patently absurd, but it would be entirely legitimate as a way of deciding promotion if that was all you wanted to do.
What that means, then, is that most observers would instinctively believe promotion ought not to be decided in some arbitrary or chance way but by one that was related to performance in the actual sport. And that conclusion means that we are taking into account ideas about sporting integrity and natural justice. It also implies that other concepts can be linked with the idea of promotion. Proponents of the play-offs claim that the play-offs deliver other benefits than simply deciding promotion. I think the evidence is shaky at best and that the failure to provide these benefits serves to undermine the play-offs as a way of deciding promotion. After all, if they are supposed to do something and they don't do it then that does indicate that at least part of their rationale is flawed. Ideas about greater involvement, extra interest and toughening sides for the Premiership have been linked with the play-offs but are flawed and I think that means the play-offs are flawed. But does that mean they are fatally flawed? Not necessarily. However, if we are looking at ideas of integrity and justice, and accept that promotion can be linked with other concepts then I think they look distinctly weak when contrasted with simply promoting the side the tops the league. We have already dismissed the idea that promotion should be decided on an arbitrary or random basis and yet the play-offs by introducing a short-term knock-out element increase the chances of random events or arbitrary decisions having an influence. Indeed many people have referred to the play-offs as a lottery. In fairness, that is clearly not true, but the fact that the term is so frequently used does indicate a popular perception that there is a strong element of chance in the process.
If we allow promotion to be linked with other ideas then the one I'd like to link it to is one that play-off partisans have also used: that it selects a side best suited to life in the Premiership. I think this a vital concept. The evidence that the play-offs deliver a side capable of competing in the Premiership is very weak. What they have done in the majority of cases is promote the side that did not win the league, on two occasions that side has immediately been relegated. One of the sides was relegated after staying up for a while (but always being in the relegation zone) and one other has stayed up so far, but has always been in the relegation zone. Just one has made a successful transition in the short-term. Promotion by finishing top is far from flawless, as Rotherham proved, but clubs promoted by that method have had more success than those promoted via the play-offs. If we want to select a side capable of competing in a league it makes sense to promote a side that has shown itself best able to compete in a league by winning one. As an analogy, if you wanted to recruit a Norwegian speaking customer service agent you would probably not select a Japanese speaking candidate no matter how well qualified they were in all other respects or had won a rock, paper, scissors game with the Norwegian speaker.
It is interesting that in a recent interview in The Rugby Paper the former coach of London Welsh, Justin Burnell said "We got promoted but were never going to be able to maintain a fight because, one, we didn't have the financial support and, two, we didn't have the training facilities or infrastructure to underpin what we'd achieved.". In other words, a club that lacked the support mechanisms necessary to even compete in the Premiership was promoted via the play-off system. I'm not arguing that factors like this necessarily need to be formally part of the criteria for promotion, but I would argue that a club which possesses the better finances and infrastructure is more likely to come top of the league. If we regard the league as a system for selecting a team that performs most consistently at a higher level then, by definition, the team that tops the league is the 'best' side. Now that might come down to the last game of the season if two clubs are closely matched over the course of the season but I think that situation possesses greater integrity and is more just than having a short series of knock-out games. To use Bristol as an example, and of course that's just sour grapes, how many neutral observers thought it was right that the team that finished fourth in the league got promoted because the league 'winners' got knocked out in the semis by playing badly in just fifteen minutes of one single game despite finishing 14 points clear of the team that eventually got promoted? The answer is: not many. That season three sides were 'better' than the one that eventually got promoted. It is really hard to see how the play-offs delivered anything close to a just and fair result. They certainly didn't help the promoted club which, another promotion and immediate relegation under its belt, and just ten weeks before the new season can't decide where it will be playing.
I believe that a team that tops the league should be promoted because it has demonstrated over the course of the entire season that it is the best side in that league. The reason this is important is because promotion is not simply a process of moving a side from one league to another but should be about selecting the best side according to principles of sporting integrity and natural justice. And the 'best' side is the one that performs closest to the best of its ability consistently over an extended period. The play-offs do not necessarily promote the best side because there is no necessity to perform consistently at the highest possible level. A system in which the league winner is promoted is fairer and is set up to select a side that has demonstrated its ability to compete over the course of an entire season and it is this quality that is important in surviving in a higher league, not the ability to raise the game for one or two encounters.