Looking into my crystal ball......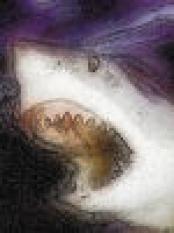 By Whaley Shark
January 14 2012
I need some padding to keep things ticking over before Thursday's game, so I thought I'd look at the other Amlin groups, and think a bit about how things might turn out. I am writing this piece with a fair few Round 5 matches yet to be played, so it will have a pretty short shelf life, and events may well make me look a plonker before I have even posted it....
Stade Francais seem to be making short work of Pool 1, with only Worcester still even slightly in contention, and to make it, they have to win away in Paris in the last round. My prediction- Stade
Pool 2 is much tighter and, while Toulon are in pole position, Falcons and Lyon are certainly not out of it yet. Toulon can and should end Lyon's interest tomorrow evening, though, and given that Toulon are away in Italy in Round 6, while Falcons are away at Lyon, it's difficult not to see Toulon ending up top of the heap.
Bayonne head Pool 3. Wasps are still in contention, especially if they can beat Bayonne at Wycombe next weekend and, while not mathematically out of it, Bordeaux are certainly a long shot. But I think Wasps have other distractions and priorities, and feel that Bayonne'll win this one.
It's tight at the top of Pool 4 too. Exeter have a two point advantage but Perpignan's game in hand against Dragons could put them back at the top. Either way, next weekend's Chiefs v USAP match at Sandy Park will be the decider. I think home advantage will see Chiefs home in a tight finish.
Finally, it's us or Brive in Pool 5, heading for the winner takes all showdown at EP on Thursday night. Not much else to say, other than to borrow from Dimes' tweets- Boom! My prediction- Sale (just)

So that gives Stade Francais, Toulon, Bayonne, Exeter and Sale as the five Pool winners, to be joined by (these predictions based on no very good reasons at all) Clermont, Blues and Scarlets, dropping down from the Heineken Cup. We'll end up fourth ranked, with a home quarter final against Clermont. How's that for wild speculation?