View from the south stand: Sale 10 Saracens 26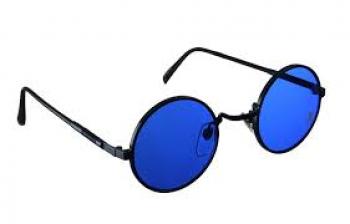 By Cap'n Major Bloodnok
December 22 2016
It's hardly been a settled season for Sale so far. From the euphoria of beating Leicester to a humiliating 50-3 defeat to Saracens, the cart's wheels are definitely wobbling on the axles. So, Sarries again for the third time in a few weeks...
Five-thirty on a Sunday evening: what sort of time is that to be having a rugby match? It's neither one thing nor the other – too early to eat pre-match and too late post-match. At least with an 8:00 kick off, I can get some proper nosh inside me at a proper time.
I had decided on pig-in-a-bun with chips, but they were experimenting with the concept of slow-cooked chips, so ended up with the pig-in-a-bun on its own. I thought that there may be a metaphor for Sale's season there, but I'm buggered if I can see it.
A 47-point defeat the previous week must surely have been the season's nadir, mustn't it? Things couldn't get worse than that, could they?
Thankfully no. This was a much-improved performance and a score that, I contend, flatters Saracens. I thought that a losing bonus would not have been undeserved from this game. That we didn't get it was down to what — in a one-eyed, blue-tinted specs view of things — seemed to be a clear case of big team/small team differential decision making.
There are those who say that they've watched Farrell's challenge on Haley again and agree with the ref. I've watched it again and think that, if the ref's right, then the laws or their interpretation are wrong. I base that on the simple fact that at no point during that incident did Haley have control or possession of the ball. That means that tackling him (even legally) is an offence. You can't use the "committed" defence of a tackle after someone has shipped the ball on because he didn't have the ball. If Farrell was "committed" to that tackle, then he was committed to tackling a man without the ball, which, last I looked, is an offence. That his forearm was raised and leading into the tackle compounds the offence and, in a just world, he should have gone.
On the other hand, Bryn and his beard got binned for barely touching the ball in flight: technically a deliberate knock-on, sure, but harsh is surely an understatement.
Here's how the game went (again, from a blue-tinted viewpoint): at half-time the score was 6-3 to Saracens. This was clearly unacceptable, so five minutes into the second half, the ref binned Webber. Binnings are usually reckoned to be worth 7 points, so when Saracens failed to score, Bryn and his beard were dismissed for a ten-minutes sit-down. Unfortunately, Sarries only managed three points in that time, so it became necessary for another Sale player to go to the bin, this time TJ. OK, that one seemed fair enough — had Farrell joined him — and this time they managed 14 points, so it was no longer necessary to find a reason to bin someone: the win was guaranteed.
OK, that's a cynical view of the game and not actually one that I give any credence to, at least as a conscious action. I do wonder, however, to what extent there is an unconscious bias in refereeing decisions toward the team perceived as the stronger/better/more deserving. You know, a sort of "look at the quality of these players; they don't need to cheat, therefore it's less likely that they're at fault".
Again, I'm not saying that referees deliberately think this way — I'm sure that they would be horrified at the thought that they are being anything other than scrupulously fair. And it is true that the vast majority of times that I rewatch a match, those decisions that I was prepared to get the lynch mob out for at the time turn out to be quite correct. That's why I'll say that, having watched it again, I feel that Sale suffered from being massive underdogs. Not to the extent that "we wuz robbed, guv", but I certainly felt that the score could have been a lot closer.
Not that it particularly matters, of course. We were never going to progress from this group. Maybe we can hope for a win against Scarlets, but only to avoid ending the group on no points. More worrying to me is how little penetration we show, how little we threaten the try line, how few tries we've scored this season. On the plus side, Charnley is starting to look good (as long as we give him the ball) and Solomona was desperately unlucky not to get a couple of scores.
Time to kick on (and how often do we say that after a game?). Saints are looking a bit vulnerable at the moment, but I wouldn't hold out much hope there. Brizzle are starting to show signs of improvement: we have to knock them back on New Year's Day; for our own good for the remainder of the season, Sale have to get a convincing win. I don't want to be spending the next four or five months watching a team that's just bumbling along towards the close season (I don't think we'll get into serious relegation trouble) and looking forward to the next one, when things will definitely be better, honest, squire: no, really, guv, just look at the quality there…
More Sale Sharks headlines
Sale Sharks Poll