View from the south stand: Sale 26 Newcastle 24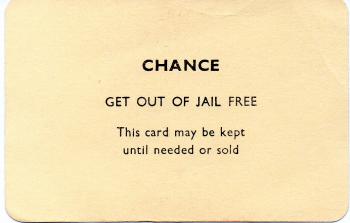 By Cap'n Major Bloodnok
February 14 2017
Events in the six nations subsequent to this game more or less used up the country's supply of "get out of jail" clichés. Nonetheless, that's what happened here as Sale sneaked a win in a game that they appeared to have sewn up, but managed to nearly lose through inattentiveness.
---
Things got off to a pretty poor start from Sale's perspective as they gave Newcastle their first present of the evening. They were somewhat guilty of ball watching at a penalty 90 seconds in. What should have been a simple three points became seven as the ball bounced off the crossbar back into play. Maggie, wearing Will.I.Slip's boots, fell over as the ball came to him. Socino for Newcastle was quicker on the uptake than the rest of the Sale team and picked up the loose ball for a simple score.
Five minutes later, Will.I.Kick had pulled things back to 3-7 with a penalty from about 45 metres out, and then, with 10 minutes played, another penalty brought things to 6-7, to the partial relief of the Sale fans.
We then had about 15 minutes of eminently forgettable rugby. Well, I say 15 minutes; that was game time. Elapsed time was about a week; given the niggling little injuries, reset scrums and the referee's pedantic need to minutely examine every decision referred by the TMO.
So, with 25 minutes gone, Sale gave Newcastle their second present as Goneva received the ball from what should have been a regulation lineout and ran through a couple of despairing tackles to score to the left of the posts. Hodgson missed the conversion: 6-12.
Five minutes later, Goneva went from hero to zero as he was binned for dangerous play (foot up, studs leading).
Now, I'm sure that the ref got the sanction right in the context of the laws as they exist and are currently interpreted, but…
My opinion, for what it's worth, is that there is no circumstance within the game where leading with a raised foot is warranted. It's dealt with harshly in football, and I feel it should be dealt with equally harshly in rugby. A raised leg, studs showing, anywhere in the vicinity of another player should be a red card.
Anyway, off he went for the remainder of the half. Penalty to the corner, several phases in the forwards and Aulika-ka-ka dived over the line. Unfortunately, he forgot to take the ball with him, so we went back for an offside penalty five metres out. Sale took the scrum, spun the ball right and a lovely miss pass from Jennings found Solomona with more than enough room to score. A good conversion from Addison and Sale were ahead for the first time, 13-12.
With time running out in the half, Sale attacked once again down the right. Will.I.Pass gave a lovely offload (!) to that man Solomona, who wriggled his way down the touchline before being pulled down about a metre in from touch and 7 or 8 metres from the line. He placed the ball and McGuigan picked it up smoothly and went over in the right-hand corner for the second try.
I must admit that my first reaction was to look to the touch judge, fully expecting to see his flag up, but no, all was good. The try was awarded, conversion missed, half time 18-12.
---
Hmm. We've been here before: pretty well dominant in the half but without the score advantage to show for it. Newcastle really did not offer much in the first 40 minutes. While Sale were guilty to a degree of a lack of penetration, there was some inventive play and a few good breaks.
The first ten minutes of the second half was much the same, although both teams were showing a bit more inventiveness and penetration.
Then, on 50 minutes, Bryn shoved the ball into his beard, barged through a narrow gap and thumped the ball down on the line. That Will.I.Convert missed the (relatively simple) kick merely highlights Sale's desperate need for an accurate, reliable kicker. Whilst Will has shown that he is capable of nailing the difficult ones, he still misses too many. Two missed kicks meant that Sale's lead was now eleven points rather than fifteen — two scores instead of three. Sale fans have seen too much this season to be relaxed at that sort of lead with 30 minutes to go.
With all the inevitability of a Brian Moore complaint about squint feeds, Sale engineered their own predicament with gifts 3 and 4 to Vereniki Goneva.
Gift 3 came from a moment of confusion, a dropped ball, a bounce and an opportunistic pick up and run to the line.
As for gift 4… Look, a premiership rugby player should not be throwing passes like that. I don't care if you are just a hooker, you should not be missing the sight of Goneva just a couple of metres away from you and in the perfect position to pick off that outside pass.
In just five minutes that eleven point lead had become a one-point deficit. Where had we seen that before? Fortunately, this time we still had twenty minutes to go, not two.
Even so, we had to wait nearly 15 minutes before the penalty that would restore the lead and leave us with 5 minutes of clenched bum time before the final whistle signalled win number 4 and allowed us all a huge sigh of relief.
---
Another win and that's a good thing. But— a net two-point gain in the league on the team above us when it should really have been five.
Those three league points were lost by sloppiness. A failure to properly respond to a missed penalty kick: it was a gimme, no chance he'd miss, so no need to concentrate, right? Slack defending at a lineout: 30-odd metres out, no real danger, right? Letting the ball bounce without claiming it: no problem, we're on the attack deep in their half, right? Passing in front of their most dangerous back: no problem, we're on the attack deep in their half, right?
Still, it was a win and that should not be underestimated. It may have only been a two-point net gain on Newcastle, but it was also a four-point extension of the lead over Bristol, and that's probably more important in the context of the season.
After a run of ten defeats, four wins in a row is quite an achievement. Given what's coming up, that sequence may help – I'm not necessarily suggesting that they'll beat Wasps, but it may give them the confidence to play well and stay close. And if they do lose, then these wins may be the difference between starting again next game and descending into another cycle of defeats.