View from the south stand: Sale 27 Bath 24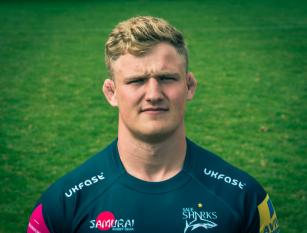 By Cap'n Major Bloodnok
May 9 2017
And so we came to the final game of an eminently forgettable season. A ten-game losing streak, losing at home to Bristol, The Arscott affair… On the other hand: beating Leicester and Wasps at home and the emergence of some real potential talent gave some cause for hope. Bath, though, looking to a play-off spot, would be a tricky proposition.
If you were looking for omens, match day was an island of grey chilliness in a ocean (OK, small lake) of warm sunniness. I don't know what that might mean, but there are some people who can make up divine all sorts of esoteric nonsense predictions from the unlikeliest drivel portents.
Be that as it may, Bath were in town, looking for a 5-pointer to give them a slight chance (Worcester willing) of making the play-offs. Sale, on the other hand, had no chance of improving on 10th place, although dropping to 11th was a possibility (Worcester willing).
For the first time since season one in Salford, there was a significant queue coming off the motorway and down the A57. Either this was normal 4pm-on-a-Saturday traffic, or we were in for a reasonable crowd[†].
The prawn sarnie brigade had been turfed out of their gold-plated, mink-lined eyrie and had been relegated to the downstairs fans' bar (the one with the toilets). That left us oiks kicked out into the tent with only a bucket to share between us for relief. As good a reason as any for getting into the ground proper ASAP…
---
The first ten minutes pretty much set the tone for the whole match: this was not going to be some dour affair; no mid-field battle nor a kick-fest. No, both teams came out with the intention of running and passing at every opportunity and, for once this season, Sale managed to click in a way reminiscent of last season's fluid back play. Offloads, miss passes, good running lines and barely a knock-on worthy of a chant. Not entirely free of handling errors, though: a few minutes into the game and Sale were pressing forward, five metres out, some cracking moves taking the ball forward in the build-up, confidence oozing from everyone. Ruck, spin pass, out right to a three-on-none overlap — Denny, Mr. T and Ant (or maybe Dec) — two metres out, impossible not score.
Well, nearly impossible.
Ant (or Dec) fumbled the ball forward, blotting an otherwise immaculate copybook on the day. (Watch the replay – I think it's safe to say that Jonny Leota was unimpressed.)
And so it continued – lots of endeavour from both sides, some excellent rugby all round, but scoreless. Until about 17 minutes in, when the six-foot eight inch West Indian referee Joel Garner sent the Bath prop Knight for a 10-minute rest for going over the top. AJ kicked the relatively easy penalty and woke up the scoreboard operator who duly noted the 3-0 scoreline.
Unfortunately, McGuigan (who was carrying at the time of the offence) injured his ankle in the tackle and had to go off. This brought Josh Charnley into the fray somewhat earlier than he might have imagined.
Now, the idea with a binning is that you have a man advantage over the other team, so you should be better able to defend your line. You're not supposed to let them get within five metres, then leave a huge gap in front of your posts for their centre to waltz through and score an easy try. And yet that's what happened. Sloppy defending and good vision from Fotuali'i and Clarke to exploit it meant that Sale now trailed 3-7.
Right at the end of the sin-bin period, The Bear smashed his way over the line but was held up. No try, but play went back for an earlier high tackle and a penalty in front of the posts. Twenty-five minutes gone and the score was now 6-7. Not a good sin-bin for Sale.
About eight minutes later we got the moment that it is worth watching the replay for. Sustained pressure from Sale lead to a short pass to Denny Solomona. At this point, he's about 20 metres out with not much on (apparently). We're looking at either a pass outside or going into the tackle and recycling. Denny had other ideas, though. A nimble side-step, almost as outrageous as one of Paolo's, a burst of speed toward the line, afterburners to skin Fotuali'i and an impressive steamrollering of Homer on the line for an ecstatically received score. Ten tries in twelve matches is pretty impressive by anyone's standard. AJ kicked the tricky conversion to put Sale ahead 13-7.
Almost immediately, though (in fact, from the kick-off), Sale infringed and Priestland pulled the score back to 13-10.
With half time almost on us, Josh Charnley gave us a glimpse of his potential with a blistering run down the left but was tackled just short of the line. A quick bit of recycling and there was Ant (or was it Dec?) to get the second try. AJ again slotted the conversion.
Half time, 20-10 to Sale.
---
The second half started with an incident that you never want to see on the rugby pitch: a player spark out on the grass, not moving. Tall Josh got a double whammy to the face as he made a tackle. First, Ant (or Dec) tackled from the other side, forcing the Bath player's shoulder into Josh's face. Then, having dropped to the ground, he caught the same player's boot in his face (accidentally, I hasten to add). After the medical team had done all their super-precautionary stuff, Josh was stretchered off the field (he was later reported to be fine) and Maggie came on as a replacement in his last game for the club.
Play resumed much as before, with lots of passing and good running lines from both teams until, going one better than just before the break, t'other Josh received the ball out left, cut inside, beat his man and got his second try out wide. AJ continued a perfect afternoon with the boot by slotting the very difficult conversion. 27-10.
And then we come to That Incident™: a Sale ruck about 7-8 metres from their own line, the ball squirts out backwards, Maggie retrieves it but carries over his own line, where he's tackled to give a 5-metre scrum to Bath. The scrum goes to pieces and Mr Garner goes straight under the posts. Penalty try, 27-17.
Now, there are two complaints from the supporters here: 1) it looks as if the ball was knocked out of the ruck by a Bath player's hand. Certainly one goes in with a swinging arm that appears to cause the backwards movement; 2) did the collapse of the scrum meet the criteria for awarding a penalty try — i.e. was a try certain to be scored in the absence of the infringement?
Regarding the first complaint, it's unclear from the video whether the ball came back off the Bath player's hand, or off a Sale boot. We have to assume that the ref had a better view than the cameras. For the second, well, we'll just be arguing the toss for the next couple of years, I suppose. Probably as long as the Bath fans have been complaining about the penalty try that wasn't a few years ago at the Rec.
What is indisputable, though, is that the ruck from which it all stemmed shouldn't have happened in the first place. Just prior to it, Bath had been attacking, when Ant (or maybe Dec) brilliantly stripped the ball from the tackle. It should, of course, have then ended up in the crowd 20-odd metres downfield. Astonishingly, though, instead of hoofing it away, Sale kept it with the forwards. A tackle or two later and the rest, as they say, is history.
It wouldn't be a Sale game unless they threw away a substantial lead to give the fans a bit of gluteal exercise. And so it proved half way through the half when another Bath attack culminated in Bananaman crashing through t'other Josh to score next to the posts. 27-24 with a quarter of the match to go. Squeak, squeak.
Time wore on; Stringer came on for his last game; play ebbed and flowed without score. With just a few minutes to survive, Webber ended the season as he started: with a broken arm. Briggsy came on for his last game and, being Briggsy, was back off a couple of minutes later as he was binned along with Louw. Louw had tip tackled him and he had to get in a bit of retaliation. After that, Stringer orchestrated a series of rucks to run the clock down and end the season — and several players' Sale careers — on a high.
---
So, an entertaining game with much to be heartened by, especially in light of the disappointments this season.
AJ really came into his own, I felt. His early season was blighted by injury, then we had an unsettled team where nothing seemed to click. Finally, though, he had a chance to shine and shine he did. Good kicking (5 from 5), intelligent passing and a willingness to take on the defence when necessary. More of that next season and we should have a really exciting back line.
Charnley started to show us what he will be like once he's got a good rest and preseason under his belt. I've always said that we should wait till next season before passing judgement on our second Josh and, if this game was anything to go by, the future looks bright.
In contrast to the dark days, there was a precision about the passing and general team play that is very encouraging for the future. I think every player on the pitch carried and broke the gain line at least once: a big change from the drop fest of recent matches.
Ant and Dec are the real deal. A pair of terriers who provide a bit of dog in the back row. Nurture them carefully, Dimes, these guys are going to be big.
So on to next season. New faces and, with so many on extended contracts, a hopefully more settled team can kick on from this performance and really make some strides up the premiership. Stephen Jones is already tipping us as the most improved team for next season. Here's hoping…
---
[†] A decent enough crowd in the event: 8,306