Being everyone's favourite second team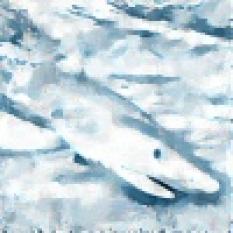 By MartWhit
May 23 2017
And so we embark on the long fallow time before next season begins. Over the next few months, we'll be putting up articles here submitted by various denizens of the messageboard. In the first article MartWhit looks back on Sales glorious era of attacking rugby at Heywood Road. Or was it?
Sale fans who date back to the Heywood Road era look back on those years as a glorious era of attacking rugby. But how true is that view? Were we really magnificent to watch? Was it matched by an equally porous defence? I've had a look back through some statistics from different eras to lend some perspective.
In my view, those spectacles offer 20/20 vision. The Sale team of the early 2000's both scored and conceded points with alacrity within their homely surrounds in leafy Brooklands. The feats of those players, many now Sale legends, led to Sale frequently being referred to as everyone's favourite second team. This was an era of Hanley & Cueto competing to top try scoring charts from either wing. The emergence of Charlie Hodgson as the best distributor in the league, The signing of Jason Robinson. Brian Redpaths slick passing. Jos Baxendell running through treacle but laying of dreamy no look passes. Graeme Bond & Stu Pinkerton's aussie flair. Certainly, when compared with the ruthless ABC efficiency of Leicester Tigers, the soullessness of a Loftus Road based Wasps and the Dean Ryan pod system employed by Gloucester, Sale were a breath of fresh air.
I've started my analysis in 2000/1. This was a year of revolution at Sale. Brian Kennedy bought the club and put it on a more stable financial footing. The moniker of 'Sharks' was added. Hodgson made his debut and Jason Robinson was signed with great fanfare from rugby League. A year later the team of Mallinder and Diamond assumed the coaching reins and began the upturn in Sale fortunes culminating in the clubs famous Premiership win in 2005/6. The rest is now history, much of which many may like to forget. But comparing recent statistics with those of an earlier era does offer a useful insight into why we no longer attract the goodwill that seemed to flow readily towards us in those early Sharks days.
| | | | | | | | | | | |
| --- | --- | --- | --- | --- | --- | --- | --- | --- | --- | --- |
| | | | | Rank | Rank | | | | Rank | Rank |
| Year | Pos'n | Points for | Points against | Points for | Points against | | Tries for | Tries against | Tries for | Tries against |
| 2016/17 | 10 | 471 | 595 | 9 | 3 | | 55 | 70 | 8 | 4 |
| 2015/16 | 6 | 456 | 459 | 6 | 7 | | 53 | 52 | 6 | 5 |
| 2005/6 | C | 573 | 444 | 1 | 9 | | 52 | 42 | 4 | 8 |
| 2002/3 | 4 | 556 | 470 | 2 | 7 | | 61 | 46 | 2 | 5 |
| 2001/2 | 2 | 589 | 517 | 4 | 5 | | 67 | 47 | 3 | 5 |
| 2000/1 | 10 | 561 | 622 | 5 | 2 | | 56 | 67 | 6 | 2 |
As the table shows, those early 2000's saw a sharp upturn in the team's fortunes, from 10th place in 2000/1 to top 4 finishes the following two years. The team ranked top 6 for both points and tries scored throughout. We were equally generous hosts and also conceded the second most points and tries. A cursory look at some results and teamsheets shows why. The season opened with a 33-32 victory over a Bath team which could afford to leave Jeremy Guscott on the bench (where he stayed in an era of replacements). Sale boasted a lightweight back 5 boasting arguably 5 back rowers in Manson-Bishop, Whittle, Anglesea, Morris & skipper Alex Sanderson. However, lush locked fullback Vaughan Going and the underrated centre pairing of Mel Deane & Martin Shaw worked effectively with the star turns to keep the ball moving in open play.
By the time of the same game in 2002-3, Redpath feeding Baxendell to a set of outside backs in Harris, Bond, Cueto, Hanley & Going would scare the lights out of most teams. It was Sale's luxury to keep Robinson on the bench. Meanwhile, the pack was bolstered by Kevin Yates (unusually yellow carded along with Danny Grewcock), Stu Turner, Dean Schofield & Stu Pinkerton. Through 2001-3 Sale improved to top 4 points and try scorers. But interestingly, we remained top 6 in points conceded too, keeping many games close despite the high scoring.
Had it not been for try of the month being decided each month to be a rolling maul in Gloucester due to public voting, Steve Hanley could have decorated his entire home in awards, whilst stories of a particularly memorable effort from Martin Shaw, begun by Redpath from a retreating scrum would still be told by grandfathers around campfires.
At this time, across the league average points per game were on a slightly downward trend from 48pts in 2000/1 to 44pts in 2002-3. Meanwhile, Sale only mirrored this trend in defence, maintaining their own points scoring remarkably stable at above 25ptd per game. Sale were a team who could be relied upon to entertain but also to leave you wondering about the oucome all the way to the final whistle.
Looking forward in time, All of this compares very favourably with both the Championship winning team of 2005/6 and the past 2 years where 4G surfaces, law changes and bonus points exist to make for a supposedly better spectacle.
The dominating team of 2005/6, with the likes of Chabal, White, Ignacio Fernandez-Lobbe, Sheridan & Mark Taylor to the fore, was a bruising bunch. Nonetheless, their physical superiority only secured 4th place in the try scoring charts, with top points scoring position secured more from the boot of Hodgson. This was also a low scoring era with only 42pts per game on average. So whilst Sale were much respected, some of the love had probably already started to wear off under Philippe St Andre's more direct style under the Friday night lights of Edgeley Park. The league's entertainers this year were London Irish and Carlos Spencer inspired Northampton.
What about the current vintage?. Cipriani, Addison, Haley are box office are they not?
The stats suggest not. Sale are not particularly boring, or terrible, even though tries scored are down from above 60 in 2000-3 to the mid 50's . They are just average. Tries scored and conceded are in line with league average, and vary in line with ultimate league position.
The challenge is that Sale have become predictable, by and large winning games they should and losing those they don't prioritise, all the while scoring and conceding points as befits their place in the table. The glorious uncertainty which had Sale crowned as the league's entertainers is now a dim memory. As much as we, and especially Steve Diamond, often like to portray this as an anti northern, small club in Cheshire bias, I think the truth lies as much in the on field data. The trek to the AJB is no longer a highlight for visiting fans and commentators, not simply for the cold Friday nights or Diamond flea in your ear, but rather that the outcomes are unlikely to surprise or delight.
All is not lost though fans. The mantle hasn't been seized by another team yet. Exeter's organic growth and expansive style have plenty of friends. Sarries have many grudging admirers for their improving artistic impression. Bristol's history carried many hopes this year. But Exeter don't have Sale's history, Sarries are still too wealthy by half for many tastes, and Bristol will be once again plying their trade in the Championship. Saints are too forward oriented, Gloucs to inconsistent, Bath too rich, Tigers still mechanical. Strangely our Northern neighbours Newcastle may be the closest thing.
The honour of everyone's second favourite team remains to be claimed. Reclaimed by Sale? If we can't win the league, I'd happily settle for winning the entertainment stakes and I think crowds at the AJB and other stadiums around the league might too. It's not so fanciful if you believe Sale's strengths once again lie in a dynamic back division, allied to a competent pack capable of winning turnover ball. Bring on 2017/8.