On Tour with the Lions - Part one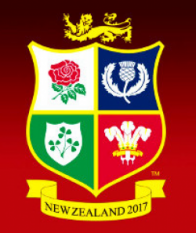 By Gym Haka
June 4 2017
Its everyones dream to be able to go on a Lions tour. But what is it like to follow the Lions? Well at great expense (to the Sale supporter not the moderators) one lucky Sale supporter has the chance to find out. Over to Gym Haka....
Kia Ora from Auckland
About 18 months ago I suffered a serious aberration and decided to go and watch the Lions in New Zealand. Divorce, hip replacement, passing 60, retirement and becoming a grandad made me think time was marching on and who knows whether I might still be here in 12 years time. By the time I got round to booking something, some of the tours were already full and that was still 15 months before the first match. I opted for the Official Tour Party which is the Mike Burton organisation who looked to have the most choice of travel from Platinum to motorhome, short trip or the whole shooting match. My initial budget and plan rapidly went out of the window as I decided that my pension lump sum could finance the trip of a lifetime. Oh and better get Premium Economy in view of my legs. Stopovers and extra tours seemed a luxury I needed to do without. Payment was by instalments and before I knew it there were only a few weeks to go and my suitcase was heavier and my wallet lighter. Opting for the whole tour meant A category seats and Lions merchandise worth £420- beanie, scarf, rugby and polo shirts, hoodie, waterproof, cuff links, key ring, badge etc etc.
The tour party contained not a single Shark- not surprising but disappointing. In fact the first choice 23 of each of the 4 nations doesn't contain a Shark either. Our two ex Lions scrum halves have left Sale and only Bryn the beard seemed to have any stake in the contest ahead. Wind the clock back a decade and the likes of Cueto, Sheridan, Robinson, Titterall etc were flying our flag. A reflection on where we are at right now.
From leaving home to checking into the hotel in Auckland took 40 hours which seemed like 400. Unlike the team, nobody wanted to rub noses at Arrivals and not a war dance in sight. It's clear that the average Lions whole tour supporter is elderly retired and male- hang on that is me!! Premium economy was money well spent. Still hardly slept mind. First impression is of a clean spread out friendly city. Reminds me a bit of Vancouver. Walked down to the waterfront and consumed fish and chips but served with cole slaw not mushy peas. Staying close to the Sky Tower. Apparently you can sky dive off it -err no thanks. I have never been on an organised tour or cruise before but I am actually looking forward to having my luggage sorted etc. I'm not sure about wearing name badges at welcome drinks on the roof tonight. Not heard a single Northern accent yet. Clearly there are Tigers and Sarries supporters. Half expecting to see Bull Shark here. Apparently staying in same hotel as team in Bay of Islands. See if I can pick up gossip, scandal, autographs, selfies.....!
1.5 million of the 4.5 million New Zealanders live in Auckland. There are only 1 million in the whole of the South Island. NZ is roughly the same size as the British Isles and we have getting on for 70 million. Imagine how easy the traffic would be if our population density was the same? And how come they are so good at rugby when picking from so few?
There is no bath in my room. Damn- can't watch the water going down the plug hole the opposite way. There is a Lions channel on the TV showing old matches-luxury! Why did Steve Thompson play in gloves? There are 2 pubs within spitting distance which is useful considering iBozz would need a mortgage for a lime and soda in the hotel bar. Downloaded the Thunderer on iPad. Rather glad to be missing election debates and party political broadcasts. Hope you will all be looking out for me on the telly-I will be the one wearing the red shirt.
The first match beckons.
It's 0042 on Saturday morning. Slept 2 hours and now I'm so wide awake it's untrue. Brain says it's time for lunch, the hotel alarm clock disagrees. Could do with some kip as it's the game tonight and can't see the hotel being quiet afterwards either way. The coach leaves at 9am and could do with being up 7.15 to make sure I'm on it digesting my breakfast. It's curious how when you have paid for it in your tour bill you need to eat 50X what you would normally eat. Stephen Jones of the Sunday Times was sat 2 tables away at breakfast yesterday but I spared him my lecture on not noticing Sale Sharks existence. Not a good time to do so anyway with not a Sale player within 5000 miles. I'd only seen his column photo before and he is second row tall and as unique looking as he is portrayed(was going to use other less complementary adjectives but remembered this might be read by The Major, iBozz, Tigger etc). The baked beans had that weird dark hue to them that overseas beans always seem to have. Must try and google why the UK has the most attractive baked beans in the World. The internet of course has reached New Zealand and it's free in the first hotel. This means I can read what Emerging, Mako, Martwit and Flumpty have penned on my team as well reading everything about the UK( except the election) in the Times. What a joy WhatsApp is. The best 69p I ever spent. Free communication with the family instead of the outrageous rates that Vodafone could not wait to tell me about on turning my 'phone on in Dubai, Sydney and Auckland.
Yesterday was feeling fragile Friday and involved wandering round the yachts I could never afford and then the Maritime Museum. Not quite sure how it turned into a day dominated by boats which reminds me that learning to swim remains on my bucket list and is moving up a place now that Visit New Zealand to see The Lions is being well and truly ticked off. I had my complimentary Lions water repellent top on so elicited a number of Welcome to New Zealand shouts from people I'd never seen before( water repellent =fat lot of good if it's anything other than spitting). These people really are friendly and exceed even Mancunian warmth. But boy can they talk and strangely most seem experts on picking the All Blacks team which is going to embarrass us. Talking of shirts, everybody at the airport luggage carousel was picking up enormous cases presumably full of clothes to last weeks with a bit of hand wash thrown in. However several members of this supporters tour seem to have sported the same replica shirt since leaving Heathrow yonks ago? They either had cases full of illicit substances and loads of handwash or they have bought 42 replica shirts.
The Maritime Museum was a mixture of how to build a Maori canoe and how good New Zealand are at winning the Americas Cup, apparently the oldest sporting trophy in the Universe. There were even a pair of red lucky socks worn by some god of sailing called Sir Peter Somebody who seems on a par with Sir Edmund Hillary and Dame Kiri Te Kanewa. Those Maori boys seemed to be even better at fishing and sailing than clearing out rucks and I bet nobody offered to rub noses with Abel Tasman or James Cook. Quite fancy visiting some of those islands I've never heard of, providing of course microwaves have replaced large cooking pots. Probably just mentioning Hacksaw ( gunna git ya) Sam would see them develop indigestion and guarantee safe passage.
Last night was the welcome drinks reception held on the roof of the hotel and coincided with the sort of rain that only Gene Kelly and Ginger Rodgers experienced (oh and Morecambe and Wise of course). Thankfully the tour budget ran to an enormous gazebo so preventing Chardonnay dilution on a grand scale. Lots of replica shirts worn (AGAIN!!!!). Met some nice people from Norfolk who were not Normal for Norfolk but actually good conversationalists and looked from unrestricted genetic variation. They don't watch live Aviva as Kings Lynn is a fair way from any team I'd heard of. They were polite about Dimes restraining themselves from what they truly felt. Very complimentary however about the contribution of Sale to the Baa Baas match.
Which reminds me it's 2am and the coach leaves in 7 hours and I'm just a tiny bit sleepy.
First match nerves
Leaving Auckland for the Bay of Islands seemed exciting as it would give more of a feel for what the country was really like. The main double/single highway weaved amongst dramatic green forests partially commercial pine partly an exotic mix of natural evergreens including ferns, palms and the distinctive tea tree. Streams were swollen with muddy water and the Pacific increasingly featured in the view. The coach driver was amusingly informative and revealed his detestation of possum. 60million now inhabit and destroy vegetation made worse by their introduction to NZ by the Aussies. Guess he's not a Dame Edna fan. Gift shops are full of 80% Merino 20% Possum Fur jumpers at cashmere prices, so somebody benefits. Drive an hour past the Toll Stadium and we reach the Copthorne Hotel which wants to charge me $NZ30 to use the internet. Not sure if flushing the loo is free. Having donned my Lions uniform the bar beckons where I feel underdressed with fellow supporters wearing lion head gear, carrying flags and stuffed animals. A couple of men are in kilts, brave as the temperature is dropping fast. An hour retracing steps South finds us at the Toll Stadium 2 hours prematch. The stadium is modern and huge- in area. Only one side has a permanent seated stand. There is massive local excitement as the Lions didn't visit here last time. The other 3 sides have temporary seating in parts. The rest is grassy embankment reminiscent of the old Sydney Hill at the SCG. Thousands pour in to gain a spot to squat and see part of the game as most areas have limited views due to press boxes, camera towers etc. They clutch hot dogs on sticks, rip off small cans of beer, the weirdest shaped chips and flags in black white (given out free). Just as at the AJ Bell, I can't see the point of a programme. I know the Lions and I don't know the NZ Barbarians and never really need to. $100 saved for the tour, reducing baggage allowance and avoiding adverts and welcome letters from mayors and officials. Not sure Dave Swanton would agree. The players gradually emerge to warm up and those resting look smart in their suits and ties. They wander round the touch line lobbing awkwardly photos, pencils and mini balls into the startled fans. Itoje and Cole easy to spot but finding the Welsh and Irish
difficult to identify. Barnes and Quinnell hover waiting for the connection to Heywood Road and iBozz's bacon and eggs. Maori singers and warriors emerge to entertain before finally Warburton and stuffed mascot lead out the 2017 Lions. There are patches of red gear among a sea of black sitting slightly awkwardly. Should win easily but could be a banana skin.
The first 10 minutes see the Lions trapped in their own 22 looking more rust than steel and seemingly still trying to remember each other's names never mind the moves and calls. Boos echo as we go for goal to be replaced by ironic cheers as we miss it. The Baa Baas opt to avoid the posts and go on the attack as tradition dictates. Awkward chants of "Lions" emerge but there is little to cheer about. Not the test team by a long way but this game was supposed to be the one banker. Occasional encouragement from Hogg, Teo and Laidlaw but Sexton and Henderson were woeful. The locals suddenly sensed a shock was on. Silence for the kicker has not yet reached these parts and howls of derision followed Lions howlers. Farrell emerged to settle the nerves and did his chances no harm. A win is a win. Er no it's not. We were abysmal. Help!!!!
The locals were all friendly with handshakes and have a great holiday (despite the thrashing you are in for).
Traffic struggles to leave a stadium via tiny roads after the match, means the coach sits and sits(deja vu????. Oh no it's the AJ Bell mark 2. The coach emerges northwards finally reaching the hotel at 1130pm. The bar is not a good idea and bed beckons to lick wounds and plan the team for the Auckland Blues.