How to put together a Title Winning squad.....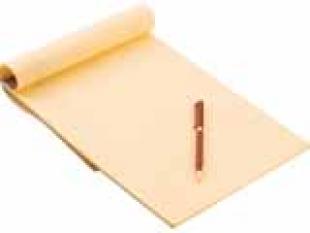 By MartWhit
May 30 2018
......and still make a profit! MartWhit revisits an article first written in December 2017 (and updated) and looks at how we compare to the then current champions Exeter....hope Dimes is reading!
I popped on to the Exeter squad page earlier because I wondered if there might be a little used lock or scrum half there that we might borrow for half a season or so.
That opened my eyes to some quite startling differences between the squad make-ups, and how they may have got to the heady heights they have. I think it's quite compelling to look at how they've gone about it, not solely because they are the reigning champions, but because they have done it AND run their business for a profit. They are not spending in the mould of Saracens or Wasps, but have arguably equipped themselves better for the rigours of a long season than either of those illustrious names.
Firstly, some basic stats:
| | | | |
| --- | --- | --- | --- |
| | Sale 17/18 | Exeter | vs Exeter |
| No of Players | 34 | 39 | (5) |
| Fringe Squad Members | 12 | 19 | (7) |
| Forwards | 19 | 23 | (4) |
| Backs | 15 | 16 | (1) |
| EQP | 20 | 27 | (7) |
| non EQP | 14 | 12 | 2 |
Most strikingly, they have recently declared a profit for season 16/17 of > £1million, which has allowed them to construct a squad of 39 (!!) for this season. This is 5 more than I am generously allocating to Sharks squad, for whom I've added the recent temporary additions of Rohan Janse van Rensburg, plus Marland Yarde & Sam Moore, who seems to have made a quick transition to 1st XV squad member.
A quick glance at the pictures and stats on their Offy will also show that these 39 are all physically ready for the demands of 1st XV rugby, with no extra conditioning work required. There's some big lads there. This is a squad that can afford for the likes of Dave's Dennis & Ewers, Greg Holmes, Ben Moon, Julian Salvi, Will Chudley, Olly Devoto & Lachie Turner to twiddle thumbs on an afternoon waiting for the moment they are needed (fancy them in the Anglo Welsh anyone?). So no issues for Chiefs if injury should befall a loose head prop. No concerns if both your primary tight heads get a call-up for the Autumn Internationals either. They boast an impressive 27 EQP's too, a pretty solid percentage.
Just as interesting to me is the makeup of that squad too. 23 forwards (that's 1 shy of 3 full packs) and 16 Backs. Its an impressive 4 forwards more than we are able to boast, with 7 props, 4 hookers, 5 locks and 7 Back Row forwards available for selection. Equivalents for Sale are 5 props, 3 hookers, 4 locks (1 injured) & 7 back row; pretty skinny rations in the tight 5 as we all know well.
In the backs, they also balance their squad quite differently. They have no less than 4 scrum halves (yes, we'll take Chudley or Townsend please). But most fascinatingly, Steenson is unchallenged as their premier, and only listed Fly half. I think this must do wonders for his confidence and if any position can stand week in week out rugby its this one behind their armchair pack. Of course every position needs backup, yet here can fall back on Slade & Devoto (their equivalent of Sam James?), plus promising youngsters Joe Simmonds (brother of Sam) and Harvey Skinner. What might AJ MacGinty do if entrusted in that way? For all his monstrous talent, can James O Connor bring the same game management to bear as either AJ or Steenson?
They also don't overload their squad with outside backs, listing only 5 back three players, where Sale Sharks outnumber these opponents by 2. In a less attritional position, this again seems like smart squad building to me, allowing ample gametime to build counterattacking fluency whilst saving budget for the more injury prone Centre positions. You'd be hard pressed to build a clear hierarchy within our back three players, which, whilst it clearly promotes competition within the group, must also create some unhelpful tensions and disappointments at marginal selection calls.
Moving to the fringes of their squad, they list 19 additional 1st XV squad members whom I wouldn't yet credit with regular matchday readiness. Nonetheless, there are a healthy selection ready to step up, and the vast majority of these are currently dual registered. Here's again, is another source of advantage for the Chiefs. They are partnered with Cornish Pirates of the Championship, and Plymouth Albion of NL1. This gives them outlets to expose young players at both of the two tiers immediately below the Premiership. I don't think you could ask for a more cosy setup than that down in darkest Devon & Cornwall. We loan several players to Sale FC at present, but at tier 4, this is a place for real youngsters to be blooded, not a proving ground for premiership stars of the near future.
All in all, Chiefs look poised to continue their relentless march to the top of English, and possibly European rugby. And well done them. But what can Sale sharks do to compete? Clearly we gave them a hell of a scare at our place a few weeks ago, so the gap at the very top is not as wide as some of the stats might make it look. It seems more a matter of the foundation upon which their club is built. The ability to play 80 minutes consistently, week in week all the way to the end of the season.
In the short term, in building a squad for 2018/19, for me Sale clearly need to increase squad numbers. Perhaps not to 39, but 36 premiership ready players is a must in my view. Nothing less will withstand the rigours of the season.
Aside from replacing van Rensburg when he departs back to SA, I don't see a need for additional backs (not even you Quade Cooper, or even Danny Cipriani). Indeed, I'd like to lose 1 back three player in order to accommodate an extra scrum half and to allow room for O'Connor to be used in the back three as per the Worcester game. I'd also add Cameron Redpath to the Squad and try to expose him gradually to more 1st XV rugby.
In the forwards is where more work is required. Not only are we light on numbers, we're light on weight too, and we have a surprisingly large proportion of non-EQP and ageing players here at present. With that in mind I think its time to decide whether George Nott is a 5 or a 6. As someone with good mobility for a big man, I'd like to see him become backup 6 behind Ross, bringing lineout options as well as a rangy presence. This creates a challenge of how to utilize TJ Ioane, but having a choice here is a better problem than having no choices.
This would leave us needing to sign 2 Loose head props and 2 Locks to bring us up to 21 forwards. Frankly, I think who the targets are is less important than how they play. We need big athletic men who shift the weight in our forward pack forward into the tight 5, to allow our talented but not heavyweight ballplayers in the back row to thrive. Assuming Irish go down there may be a couple we can cherry pick there as we did when London Welsh were relegated. If there's anywhere to blow the budget its in the second row. Set the sights high and see if Etzebeth has had enough of SA politics perhaps?
In the development sphere, I fervently hope that Sale FC can gain promotion to NL1 this year. This would give our academy dual registered players a better standard of rugby to play. On top of that, given that Leeds don't seem interested and Rotherham seem destined for the drop, I think a formal partnership with Doncaster could do Sale a lot of good in giving fringe squad members great experience. At present, we have guys like Nott, Flynn, Langdon, Postlethwaite and possibly Redpath and Odogwu too all not yet experienced enough to be trusted with substantial premiership gametime. Imagine what a season in the Championship might do to either develop them or at least clarify how good they might be? I'll be the first to offer Donny a #propswap, say Flynn for Sproston?
After that there's the small matter of whether the current coaching team will stay intact. But I think that's a discussion for another day don't you?
Postscript:
Since I wrote this, we've successfully slimmed down our back 3 options. The planned additions of Olding & Jackson in their place haven't taken place for well understood reason, but I'm pretty confident they will. The lack of forward targets remains worrying, just for a change.
Sale FC have won promotion which firstly, is great for them. I hope and expect it can also benefit Sharks, as Sale FC squad will need reinforcing for a good crack at the level higher up. No signs of any enhanced co-operation with a Championship club. Perhaps too busy fighting fires at home.
Exeter continue to march on. Their deep squad duly delivered the Anglo-Welsh cup with a minimum of fuss. Simmonds has usurped Steenson at 10, and pretty much been given his head to drive the team week on week. They look good for the Premiership final once again, although I think they will come up against a fit and firing Sarries when they get there. I continue to have massive admiration for not just what they are achieving, but how they are achieving it (or is that a-chiefing? See what I did there?).They really are an exemplary case study in consistent growth, strong values and spending (modestly) to accumulate.
Reference:
EXETER SQUAD

Fringe

1

Hepburn

Low

Moon

Rimmer

Keast

2

Cowan Dickie

Yeandle

Malton

Taione

Davis

Innard

3

Francis

Williams

G Holmes

Owlett

Street

4

Atkins

Lees

E Holmes

Salmon

5

J Hill

Dennis

van der Sluys

Lonsdale

6

Armand

Ewers

Caulfield

S Skinner

7

Kvesic

Horstmann

Salvi

Freeman

Wright

8

S Simmonds

Waldrom

Lawday

9

White

Maunder

Chudley

Townsend

10

Steenson

J Simmonds

H Skinner

11

Nowell

O Flaherty

Strong

12

Slade

Devoto

S Hill

Hendrickson

13

Bodilly

Campagnaro

Whitten

Laverick

14

Woodburn

Short

Cully

15

Dollman

Turner
Sale 2018/19 Squad?

Fringe (DRFC)

Fringe (SFC)

Targets

Out

1

Harrison

ANO

ANO

Flynn

Pope

2

Webber

Nield

Jones (30)

Langdon

N Dolly

3

John

Tarus

Jones

Aulika

4

Ostrikov

Philips

ANO

Postlethwaite

5

Evans

Beaumont

Nott

6

Ross

Ioane

7

Curry T

Curry B

Seymour

8

Strauss

Moore

9

De Clerk

Cliff

ANO

Sturgess

10

Macginty

Wilkinson

Jackson

11

McGuigan

Reed

Charnley

12

Jennings

L James

Redpath

Rensburg

13

S James

Leota

Olding

14

Solomona

Yarde

Odogwu

Addison

15

O Connor

Doherty

Coetzee

Haley