Seventh Heaven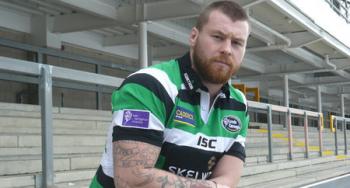 Strong debutant
By Wildwillie
February 22 2012
Leeds Carnegie travelled to Nottingham for a midweek rearranged fixture today. Despite fielding a much changed teanm and having to play at the Nottingham training ground the lads put on a good show before going down 24-11. Now we can relax and look forward to the play-offs as we are almost certainly going to end up 7th in the league.
We will then go into a play-off group with Bedford, Pirates and Rotherham. We will also start the playoffs with no points. However if the play off games end up the same way that the equivalent league fixtures did then we will probably make the semi-finals along with Bedford. All this is, of course, pure speculation and is probably as far from reality as is possible.
Still we now know the size of the task ahead of us. The regular season has been a succession of dismal performances (even if we got the right result) with only a sprinkling of games where the lads played to their potential. Now we have an opportunity to put that behind us and grasp the prize awaiting us in the play-offs. To that end I would put out another scratch side at London Welsh on Saturday and get as many key players fit/rested for the crucial games to come. i.e. the play-offs.
All season long we have talked about the importance of peaking at the right time. Certainly, in my opinion, we have the ability within the squad to defeat anyone in this division on our day. Too often in the regular season players have gone missing in games, made schoolboy errors or mismanaged situations with poor decision-making. If they have learnt from their mistakes then we will be in a better starting position. The other crumb of comfort that I take from the regular season is that we beat all three of our potential opponents at home and did Bedford down at Goldington Road. If we can avoid a thumping down at the Mennaye then the group is winnable.
Diccon Edwards must know by now which players can put in a decent performance in the big games. This may mean making some tough decisions when it comes to selection. That is what is needed though if we are to progress to the next stage.
More Leeds Carnegie headlines
Leeds Carnegie Poll