Great Expectations Part 1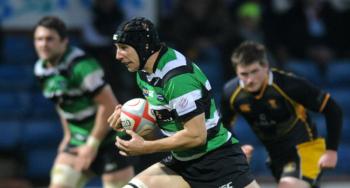 Cometh the Hour.....
By TopTyke
July 15 2012
Leeds Carnegie fans are used to riding the rollercoaster of fortune. Some seasons we are up (in the premiership) and in others we are down in the Championship. In the past we have almost always bounced back immediately after relegation and became something of a yo-yo club. Last season all that changed……
Having committed a substantial sum of money to the acquisition of players for Back and Key the club found that there was little return on the investment in terms of league position. The club's main backer has decided that the rugby union side needs to be financially self-sufficient and that has meant that we did not bounce back last season. In my opinion last season had all the bounce of a dead cat. We finished the season mid-table and that was largely down to the loanees from our neighbours over the hill.
Pre-season recruitment has been frugal to put it mildly. We are short of props and lack cover at 10. Newcastle, with its AP squad largely intact, has been relegated at a late hour. These facts go a considerable way to tempering our expectations for the coming campaign. Last season was a steep learning curve for Diccon Edwards. We look forward to seeing just how much he has actually learnt from that experience. This season the players that he has at his disposal are all his men and as such we can reasonably expect them to play for him with a degree of passion and commitment.
The addition of a dedicated forwards coach will be a big plus for the team, particularly as Dave Baldwin already has a good reputation as both a player and a coach. Edwards has already expressed his liking for the new setup (including Chris Gibson as DoR) which will enable him to focus on coaching the players.
What of the players themselves? We have a nucleus of young players who have the potential to go far in the game. It was only right that Diccon picked one of them, Jacob Rowan, as team captain for the coming season. Jacob showed last season that he has the skills to lead the side to better things. He will be pushed all the way for the 7 shirt by Chris Walker who was another young player to catch the eye whenever he donned the shirt. There are also the players who signed on last season, such as McColl, Hemingway and Burrows who now find themselves "veterans" after the close season departures. All 3 showed glimpses of their potential and they could have a much bigger impact this time around. Of the new signings Ben Hooper has the pedigree to become a legend – his scrimmaging may well be crucial. Calum Green has Tigers on his CV & the lads from Donny and Pirates will want to make their mark.
My expectations then are that we will be a competitive team. Our defence will improve and our finishing will sharpen. I expect the perceived gaps in the squad to be filled with loanees. Can we win the Championship? We can but it is unlikely. What I expect is what I hoped for last season – progress within the regular season leading to a play-off place. After that anything is possible as we saw with London Welsh last time. Great expectations? Not really. Progress? Hopefully.
More Leeds Carnegie headlines
Leeds Carnegie Poll