Bedford Blues matchday!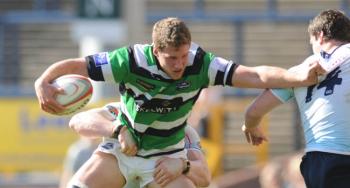 Missed.
By WW
January 13 2017
After a week when there has been no news coming out of Headingley worth reporting we are back in a matchday situation today as the lads travel down to Goldington Road to play Bedford Blues in the B&I cup. So it is back to business as usual.....
We have lost our way somewhat in the cup this season (some might say in the league as well.) Today is an opportunity to set things straight. Whilst we have left some key players back in Yorkshire there are some interesting selections in the squad as well as a couple of returnees following injury.
Beech , Nilsen, O'Donnell is the front row. No problems there. That is a strong front row.
Sanderson and West in the boilerhouse - OK as long as Dan stays on the field.
Mayhew, Saull, Stedman. Hm... two opensides in the backrow. Oh well, let's see how it goes.
Green and Seals at halfback...yes, both are sound players.
Gray and Wright in the centres ...potentially our future centre pairing. No worries there.
McColl, Prell, Goss as a back three. If Stevie refinds his form these 3 could win the game for us.
Cusack is the only prop on the bench which suggests we will see Beech for the full 80. That apart we are fielding a strong bench unless Seals gets crocked.
A win today will set us up nicely for the home tie with Ealing who put 50 past us at Vallis Way earlier in the season. On a very cold day dominance in the forwards will be needed so I do not expect the ball to be flung around with reckless abandon. Control up front and then take the chances as they appear should see us beat an erratic Blues side.
More Yorkshire Carnegie headlines
Yorkshire Carnegie Poll