Are you going to Scarborough Fair?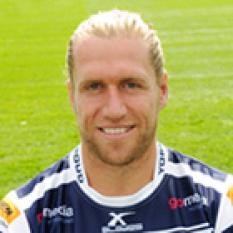 6 or 7?
By WW
January 19 2017
This weekend Carnegie fans have a trip to the seaside to look forward to. Yorkshire Carnegie plays Ealing in the B&I cup. This is an on the road game hosted by Scarborough RUFC.
Last weekend the lads had a good win down at Bedford. After taking a 26-0 lead they held on, when the customary crumble arrived, to win by 3 scores. Is this a sign that the issues associated with letting teams back into a game when we should be out of sight are being resolved? Time will tell. According to one observer we were brutal at times last week and took points when we had the opportunity. 3 tries for the forwards shows where the game was won but the one that caught my eye was the scything run from Warren Seals ending with him scoring out wide. I think we should give him an extended run in the 1st XV to see what else he has in his locker.
Last weekend we only had 3 props in the squad. Hopefully our new prop will have obtained his international clearance in time for him to make his debut at Scarborough. We also had a 7 at 6 although Mayhew gave a good account of himself there. Hopefully there will be few changes in the team to play Ealing.
In theory we can go top of the group if we get 4 tries and beat the Trailfinders by more than 23 points and restrict them to no bonus point. In practice I will be happy if we build on last week's performance and come out with a solid win. What is a solid win? One where we control the game, take our points when they are available and then shut out the opposition . Can we do this? Of course we can. Will we is another question but we will know the answer at teatime on Saturday.
C'mon Tykes!
More Yorkshire Carnegie headlines
Yorkshire Carnegie Poll