It's time for the Titans!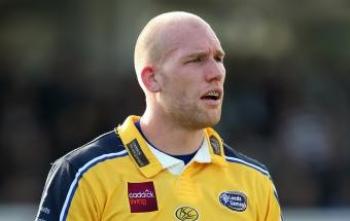 Legend
By WW
February 2 2017
This weekend the Yorkshire Carnegie squad plays Rotherham Titans in the Championship at HC. There was a time when a visit from our friends in South Yorkshire would send tremors of fear throughout LS6. Nowadays the roar from the Titans is more of a whimper but they are still capable of piddling on our bonfire.....
This season, despite being managed by the experienced Justin Burnell, the Rotherham boys are languishing close to the bottom of the league with just 4 wins and a draw to their credit. Only the demise of London Welsh has saved them from a relegation battle with Bedford and Richmond as there will be no relegation from the Championship this season. The Titans have a small squad and have been dogged by injurie s all season.
Contrast that with the Carnegie record of 12 wins and 1 defeat. We also strengthened our squad when LW made their players redundant and have the benefit of our academy to provide players when needed for cup games. We can also afford the luxury of sending our back-up 10 off to the Premiership for a couple of games to keep him sharp. In the corresponding fixture earlier in the season Carnegie outscored the Titans by 4 tries to 3 , winning 37-21 at Clifton Lane.
To anyone from outside the county this all points to a convincing home win on Sunday.. All our lads have to do is turn up and the Titans will roll over and concede the game. Er no. Those of us who have seen derby games before will be expecting a hard fought game. Roth love being the underdogs, they don't really have any choice. They will come to Headingley on Sunday with only one collective thought - to beat Carnegie on their home turf and show that the home side are not the only team in Yorkshire.
The Carnegie management will have to emphasise to the players that the Titans must not be taken lightly. The team selected must be the best XV available. Every point on offer must be taken and the team will have to play for the full 80 minutes. If Roth get anything out of the game we will never hear the end of it from their supporters who are not renowned for their tact and diplomacy.
If we bring our A game on Sunday we can get a winning bonus point. London Irish will be in town in 4 weeks time so we need to get our game up to the point where we can compete with them. I predict a win by 3 scores.
C'mon Tykes!
More Yorkshire Carnegie headlines
Yorkshire Carnegie Poll