Lucky thirteen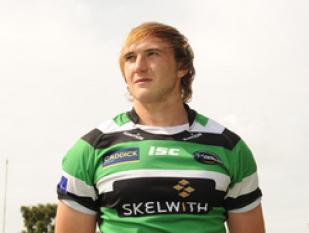 Out of favour
By WW
April 14 2017
The Yorkshire Carnegie management has announced the team to play Ealing Trailfinders at HC tomorrow. There are 13 changes to the side that won at Bedford last weekend. Clearly we are keeping our powder dry going into the playoffs.
15. Stevie McColl
14. Max Wright
13. Andy Forsyth
12. Pete Lucock
11. Oli Goss
10. Warren Seals
9. Max Green
1. Matt Beesley
2. Mike Mayhew
3. James Thraves
4. Dean Schofield (c)
5. Dan Sanderson
6. Richard Beck
7. Andy Saull
8. Brandon Staples
16. Jordon Poole
17. Lewis Boyce
18. Mike Cusack
19. Jack Whetton
20. Mike Myerscough
21. Sam Allan
22. Tom Bullough
If Ealing send a strong side up the M1 we can expect a drubbing!
More Yorkshire Carnegie headlines
Yorkshire Carnegie Poll