Guess the Attendance Competition (itís only a bit of fun)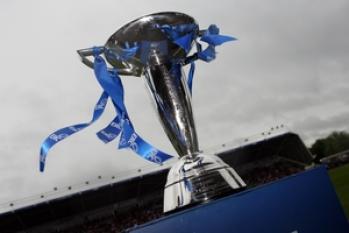 To the victor
By Almo
May 14 2017
Although the Championship champions and promotion will be determined over two matches, the equally, if not more, important Guess the Attendance Competition (it's only a bit of fun) will be decided this Wednesday evening at Headingley.
And things are looking very close at the top.
In the home semi-final John R was closest so picks up 3 points, Redcar was next, gaining two points and Madtyke opened his account with his first point of the season in third place.
We now have joint leaders, who have overtaken a clearly tiring early season leader, Yeldor, and the table looks like this:
Leemingtyke, John R 8
Yeldor 7
Headingleytyke, Yorkie ba, Albert 6
Tyke George 5
Redcar 4
SFS, Side Step , JDH, Almo 3
Hornchurch, Redcar, Gelbel, WW 2
Hax, ellishicks, Rocky's Dad, Madtyke 1
The final attendance is going to be tricky to predict as 1) it will be more than the date of Yeldor's house and 2) nobody knows how the often fickle home supporters/followers will react – will many just watch on TV? Also, will Sian fill the Carnegie Stand with Corporates? London Irish will bring a healthy following north for sure.
I am pleased to say that my investigation into allegations of Drone Technology has come to nought and so I expect a clean fight in this final round. Remember to get your number in no later than 20 minutes before kick-off. In the event of a draw the most accurate guess in the final will determine the winner.
As ever I get the privilege of starting the guessing, so here goes - 4895
More Yorkshire Carnegie headlines
Yorkshire Carnegie Poll