Where are we going?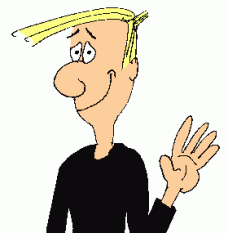 New stand-off?
By WW
June 5 2017
The old season has ended. Yorkshire finished, as expected, second and did not get promoted to the Premiership. That dubious honour went to London Irish. Rotherham finished bottom but, thanks to the demise of London Welsh, did not get relegated. Next season we will be visiting old haunts and a new one....
Hartpury College swept all before them in National 1 to gain promotion to the Championship. Hartpury is situated in deepest Gloucestershire, west of the river Severn. The rugby club was founded in 2004 and the first team pitch is adjacent to Gloucester RFC's training ground. Unsurprisingly then there are close ties between the 2 clubs and it is possible, given the number of dual registered players that Hartpury will have (it is rumoured) next season then the club could be seen as the Glaws 2nd team. Certainly it cannot be given any credibility as an independent club as the fanbase was one of the smallest in Nat1 last season.
The college has spent millions developing it's sports facilities and a tie-in with Glaws seems like a good fit ( just like our tie up with Leeds Met) Hartpury absolutely smashed it in Nat 1. They may take a few games to adjust to Championship rugby but expect the newbies to be right up in the top 4 by Christmas, adding a whole new dynamic to the league.
My all-time favourite no. 8, Rhys Oakley, played for the college boys last season. It would be nice to see him back in LS6 next season! Whatever happens on the field there will be an opportunity to visit a "new" club next season and to spend a weekend in the southwest without visiting either Bristol or Exeter. Any takers?
More Yorkshire Carnegie headlines
Yorkshire Carnegie Poll