Guess the attendance - half term report.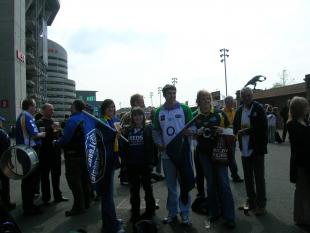 Where are they now?
By Almostatyke
December 12 2017
We have now played 5 of our scheduled 11 home games this season – note that with no play-offs and hopefully no bankruptcies the 11 match total should not change – therefore it is a good time to review progress to date.
So far this season 9375 official punters have watched matches at Emerald Headingley, giving an average of 1875 per match. This compares with an average at this stage last season of 1922: given the state of the team budget and the ground, I regard this reduction as relatively light, possibly mitigated because we are interested in seeing the construction progress or the hitherto barred views from the Carnegie Stand?
Overall the average gate for the Championship so far this season is 1818, though this varies widely from Bristol's average of 7354 to Ealing's average of 720. Only Bedford (2540) and Bristol are actually higher than us. Looking at league positions, the great anomaly is that Ealing, in second place, can only muster little more than a quarter of third-placed Bedford's crowd.
Now to the all-important Guess the Attendance Results. The last home league match was Rotherham and we have gone from under-guessing to over-guessing, as sadly the official attendance of 1429 was below everyone's radar. Hornchurch was closest (3 points), Tower second and Madtyke took the remaining one point. The table now looks like this:
Redcar, Hornchurch, Gelbel 3
The Guess the Attendance is obviously the premium competition on this forum, it does not get diluted by MM cup games and even if you have yet to enter there is still a chance to win. Remember that an exact guess gets an Almo bonus of 2 points meaning you could be up to second with one lucky punt. So what are you waiting for?
Oh yes, you are waiting for my usually misguided first futile attempt at guessing the attendance for the pre-Christmas game against Nottingham: 2503.
Please post your more considered estimates below.
More Yorkshire Carnegie headlines
Yorkshire Carnegie Poll