Donny preview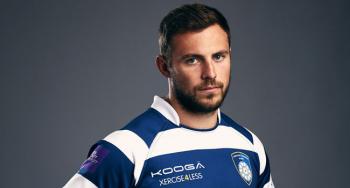 below par.
By Alamo
December 28 2017
This Friday night, under the Castle Park lights and in view of the Sky Sports cameras, Carnegie face Doncaster Knights in the Greene King Championship. The match also counts as one of the 6 Yorkshire Regiment Trophy matches.
Castle Park is an excellent venue for Championship rugby but has been a barren ground for us in recent times: I can recall one draw and the "winning" of the second leg of a play-off match as our only escapes from defeat in the past five years. Add to this the feeling that we usually underperform when on live TV and you can see that this local derby fixture is a serious challenge. The weather may also play a part as snow is forecast for Friday morning although there should be a rapid thaw.
With 12 matches played, Carnegie are currently 4th in the Championship, with 7 wins, one draw and 35 points. Donny have 32 points gained from 5 wins and one draw. Both teams won last week, though in very different circumstances. Doncaster easily beat bottom of the table Rotherham whereas Carnegie narrowly beat a Nottingham side who were above them in the table. The two sides played at Headers in September with Carnegie winning 15 – 9.
Doncaster seem to be having a below-average season, take away their two Roth victories and they have won only three times from 10 games. Carnegie are clearly not the force they were last season, but after a slow start due to a lack of pre-season games they seem to have found a way to win tight matches and have slowly climbed into the top four. Taking the positives from last Saturday's game, the forwards were very strong and I am sure a few Jimmy Lowes rockets will have been fired at the backs during this week's training sessions.
The match to go ahead. Sky have spent a fortune setting up cameras!
Carnegie forwards as last week
Carnegie backs, changes from last week: Davies at 10, Lucock and Burdon at centre.
Carnegie to win by 5
More Yorkshire Carnegie headlines
Yorkshire Carnegie Poll