Preview - the British and Irish Cup matches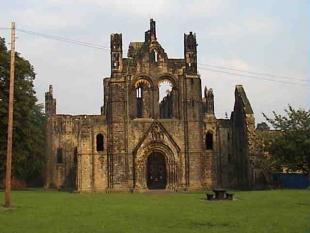 Dissolution of the B&I
By Almo
January 11 2018
The B&I Cup has never been cool, but how do we finish the competition with a flourish?
In what will probably be our last two B&I matches, we take on London Scottish (away) and Jersey Reds (Scarboro) on the next two Saturdays. The background is that we have risen to 3rd in the Championship and are 2nd in our B&I Pool though 6 points behind Jersey. With regard to the latter, I must admit I do not care too much about the qualifying rules for the next B&I round, though I suppose there is a possibility we might progress, especially as both our next two opponents may think that keeping powder dry for Championship games to come is more important. The other factor is that we come off a rest week, and earlier in the season I think it was demonstrated that if we rest players en masse then we risk having a slow start when the important Championship fixtures subsequently resume. We also have players recovering from injury who need game time.
So, if you were in J-Lo's head what would your selection policy be for the B&I games? Remember that we have a few dual-registered players who traditionally go back to their employers for Anglo-Welsh experience at this time of year. So my guess is that Davies and Irvine will be selected to get valuable game time, and the remainder of the team will be juggled 8:5 experienced players to academy hopefuls. More experience on the bench. But what do I know?
As ever, I welcome more considered opinions below:
More Yorkshire Carnegie headlines
Yorkshire Carnegie Poll