State of the (Yorkshire Carnegie) Nation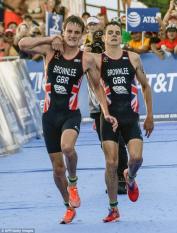 better than Australia
By Almo
February 3 2018
If Yorkshire can win more Olympic medals than Australia, then we are entitled to our own "State of the Nation" report. So, without resorting to Fake News:
Where are we at?
Following budget cutbacks, and an admission by Geech that this season we are taking half a step backwards to go forwards again, a league position of third after 14 games, behind only richer clubs Bristol and Ealing, would seem to represent a satisfactory position. Although the entertainment standard of rugby played has certainly fallen with the wage bill, certainly the threadbare coaching staff deserve credit in maintaining morale and a winning mentality on the pitch.
We have the Emerald Carnegie redevelopment in full swing, and what a splendid stadium it promises to be on completion. Housing all Carnegie fans in the Carnegie stand, despite the only view being from behind the sticks, seems to have worked and attendances, though understandably lower than last season, have stood up reasonably well. The Carnegie Stand upper tier also gives an excellent viewpoint to observe the construction progress on either side of the pitch when the action on it diminishes.
Our expanded Academy seems to be doing excellent work in developing young talent, plus the club engages positively with the rugby community of Yorkshire.
But there is a darker view that can be taken, perhaps best illustrated by the recent release of Ollie Stedman to Ealing Trailfinders. Ealing's press release says, "Ollie is the right player to help us progress as we continue to build for the future". What does that say about the rival club releasing him? Also, the release of our England U20 stars Green and Wright (surely their wages were not excessive?) without anything like a full season as established first team players would question the value of our Academy.
Where are we going?
The mantra of the new board has consistently been that they are only interested in Premiership rugby. They are currently in charge of a club with a rfu-licensed academy, one of 14 regional academies, but the only one without a Premiership team or sure-to-be-promoted Championship team with massive Premiership parachute payment. The Kirkstall Academy is inspiringly-lead by Geech and is rated in the top half of rfu academies. It is, however, a drain on resources as rfu investment has to be matched pound for pound by the host club: normally this investment pays for itself many times over by producing high quality talent, but if the future stars leave early for the bright lights of an established premiership team then the value to Carnegie is a moot point.
Without going into a detailed analysis of salary caps and parachute payments, it is still clear that to muster a squad that can achieve promotion in the current first past the post Championship promotion model is going to take serious cash. And even more serious cash to keep the team in the Premiership, as Bristol have found out. The only communication we have had from the board is that they are working behind the scenes in order to get this funding together, ideally supported by a number of "investers" and not a single benefactor, as history has shown that frequently sugar daddies' love can in time turn sour with disasterous consequences. Once the money has been found, it will not produce an instant premiership team, of course. If we are to avoid squandering cash on journeymen and antipodeans past their sell-by-date, then player procurement would need to be over at least two seasons, plus we would need to displace an established team so promotion at the first serious attempt is unlikely.
It has to be said that, other than words at the start of the season from David Dockray, there is little or no hard evidence of progress in our plan towards promotion.
Grounds for optimism
The club seems to be doing a lot of positive work on the things it can control, and there is a feeling of secure financial stewardship in the way costs have been cut rather than the head in sand hope for a fairy godmother approach sometimes adopted by sporting establishments. If you were a businessman, especially a Yorkshire businessman, would you invest serious cash in a business of playing where the pitch was sloping uphill, the wind was in your face and the opposition subsidised against you? Perhaps the club can only be really be criticised for a lack of communication.
Surely the real way forward is to challenge the current rugby structure to get to a more equitable position that would enable someone who was not a reckless gambler to invest?
More Yorkshire Carnegie headlines
Yorkshire Carnegie Poll