The Carnegie Conundrum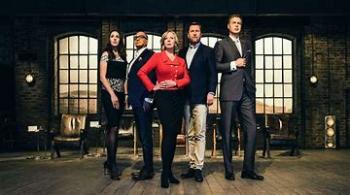 We're out!
By Leemingtyke
March 1 2018
First of all I should say that I'm just a supporter. I don't have any other connection to the club which might give me some special insight or know anyone who might be able to enlighten me with inside information. Like many others, all I know is what I can figure out from the information there is out there. Also, Im not setting out to have a pop at the club, the board of directors, the players, management or anyone else with this piece. It's more about just trying to get things straight in my head and putting it out there in the public domain so that fellow supporters can add their own thoughts and maybe put me straight if I've got the wrong end of the stick on anything. After all, there are many out there who have a far longer and more personal relationship with the various incarnations of Yorkshire Carnegie than I. Also, if the club do read this messageboard and would feel compelled to comment, that would be brilliant.
It's been the case for some time now that the board have been actively looking for the investment that they feel is necessary for the club to progress, the figure often mentioned is £4 million a year. I think I'm right in saying that we don't mind if that comes from one super rich benefactor or is made up of several smaller sponsors although the board would prefer the latter. It's clear that the search, which has been ongoing for a couple if years now, has been unsuccessful to date. My guess is that the board have interviewed several interested parties who have probably balked at the level of investment required to do it unilaterally and have not been interested in being part of a group of investors? Why have we drawn a blank though?
It seems to me that there are a few things that could be a blocker for a single party investor. If a single party made themselves known and due diligence was successfully completed, presumably they would want a controlling share of the club. What isn't clear, at least not to me, is:
a. whether the current board would be happy with that.
b. If they were, is it even possible given that the current board do not own Yorkshire Carnegie. I believe Leeds Rugby do?
c. Would they actually own anything? Certainly not the stadium, no training ground, the players can't be considered assets because they don't get sold like footballers do.
Could this be the reason the club would prefer a group of smaller investors?
Let's go down that route then. We get four or five parties who are interested in investing in Yorkshire Carnegie and they are all happy that they won't have a controlling share. What will they get for their money? It seems like it will be more of a donation than an investment with possibly access to an executive box and maybe a few advertising hoardings around Headingley as a reward. I'm not a businessman but this doesn't seem like a very good return on the investment to me, or am I missing something? Also, due diligence works in both directions and if any were carried out on Carnegie it would surely show that, when we have had finances at our disposal in the past, even when its been significantly more than our rivals, we haven't exactly made the most of it. And with no controlling share they would be entrusting their money to the architects of this un-enviable track record.
It brings to my decidedly non-expert mind a vision of Mr Dockray and co, stood in the Den asking for £4 million per year investment in return for for a 40-ish % share of nothing. If that's the case it's perhaps unsurprising that the Dragons of the Yorkshire based business community seem to be "out". What is clear to me is that until investment is received we're simply not at the races, our resources currently fully utilised maintaining the effort of treading water. But there is more to our current situation than can be rectified by investment alone and it seems that the unique way the club is controlled and structured could be the very thing that is preventing the much needed money from coming in. It's a conundrum of our own making that I can't see a way out of.
I hope this goes some way towards explaining my current somewhat gloomy outlook where Yorkshire Carnegie are concerned. As I said at the start I also hope that other supporters will add their thoughts and perhaps more informed or knowledgeable opinions.
Have I got it completely wrong? If anyone from the club reads this, is there honestly reason for optimism?
If so I think now is probably the time to share!
More Yorkshire Carnegie headlines
Yorkshire Carnegie Poll