Guess the attendance - Jersey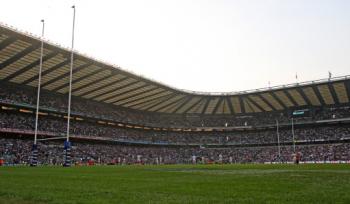 What good looks like
By Almo
March 26 2018
GUESS THE CROWD COMPETITION BROUGHT FORWARD TO REOPEN THE SITE
On Sunday 8th April, following an Easter rest weekend, we host Jersey Reds. Should be an interesting match as they scored 76 points in their last match, whereas our defence kept Bristol try-less at Ashton Gate the same weekend. I expect a fully-motivated performance as Jersey are now above Carnegie in the table and the players seem keen to impress our new Director of Rugby and win contracts for next season. Perhaps we can also hope for a fully-motivated crowd at Emerald Headingley Carnegie stand?
Our last scheduled home game was called off, therefore all bets are null and void and stakes returned. I normally score nul points each week so it doesn't make much difference to me, but whenever the game is actually played we will resubmit our guesses.
Obviously the table has not changed from the previous article, so I will be lazy and not recreate it again.
So, time for the Almo (normally fruitless) guess. I will go for 1854, I think it was the cubic capacity of a Saab I used to own, but anyway that number has sprung up in my head.
Please post your more considered guesses below.
More Yorkshire Carnegie headlines
Yorkshire Carnegie Poll