Guess the Attendance, Ealing (slight reprise)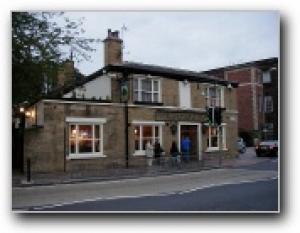 Warm-up pint?
By Almo
April 15 2018
Our penultimate home match is an unusual mid-week affair, the result of a combination of the Beast from the East snow with Ealing's progress in the B&I Cup.
Last time out in the Guess the crowd competition it was Tower who was the most accurate, gaining 3 points, with Gel getting silver (2 points) and Leeds_shark getting one point for the bronze. As leader JDH was on a rare off-target week this has now set an exciting last two rounds with Gel coming up on the rails to join yorkie ba only 3 points behind. See runners and riders at foot of page for table.
So to Tuesday night's match. Reading the tea leaves I see a number of factors likely to lead to a less-than-average crowd, including a mid-week evening KO time, Ealing's low supporter base and the recent disappointing performance at Rotherham.
So my (usually fruitless) guess is 880
The runners and riders

| | |
| --- | --- |
| JDH | 10 points |
| Gelbel, yorkie ba | 7 points |
| Madtyke | 6 points |
| Hornchurch, Tower | 5 points |
| Tyke George | 4 points |
| Redcar, Bobba | 3 points |
| headingley | 2 point |
| WW, SFS, Albert, leeds_shark | 1 point |
More Yorkshire Carnegie headlines
Yorkshire Carnegie Poll