Guess the Attendance - London Scottish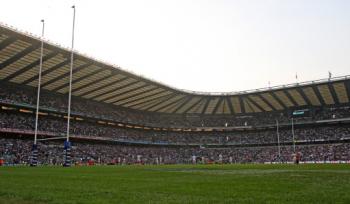 Probably not this full
By Almo
April 23 2018
London Scottish are our visitors for the last match of the season, which kicks off at the "traditional" time of 3.00 p.m. on a Saturday afternoon. All teams are meant to play at this time to prevent any advantage by knowing a rival's score: however, as promotion and relegation are already decided there is not a lot to gain.
Last time out there was a slightly surreal feel to the game, being played on a Tuesday night, and the official attendance of 1274 was certainly in the same spirit. Bobba was closest with an optimistic guess of 1234, taking 3 points, Gel continued her run on the rails to nab 2 points and JDH extended his score by 1. As can be seen below, long time leader JDH is now only 2 points in front of Gel, with a possible 5 points available for an exact guess.
As mentioned above, not a lot is at stake on Saturday, but I am sure both teams will be playing for pride, and in our case to avenge an early-season defeat at the RAG. There will also be the opportunity to see some of the Carnegie players wearing our colours for the last time. So, given the optimistic official attendance counting method, the traditional KO time and the "goodbye" factor, my (usually fruitless) guess is 1899.
Please post your more considered guesses below.
| | |
| --- | --- |
| JDH | 11 points |
| Gel | 9 points |
| yorkie ba | 7 points |
| Madtyke, Bobba | 6 points |
| Hornchurch, Tower | 5 points |
| Tyke George | 4 points |
| Redcar | 3 points |
| headingley | 2 points |
| WW, SFS, Albert, leeds_shark | 1 point |
More Yorkshire Carnegie headlines
Yorkshire Carnegie Poll