And the winner is.......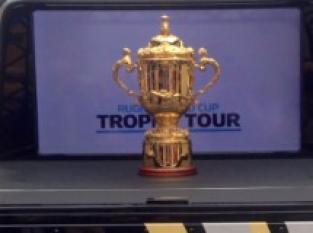 JDH's cabinet?
By Almo
May 1 2018
Congratulations to JDH in winning the 2017/18 season Guess the Attendance competition.
As the competition reached it's climax on Saturday, the official crowd figure of 1720 was for once looking a bit mean compared to the extravagant counting method we have become used to. Perhaps the club "borrowed" a few spectators from the final game to make the previous Ealing match mid-week attendance more palatable? Nevertheless, the posters who read the tea-leaves most accurately were yorkie ba, who gained 3 points, Hornchurch (2 points) and a lucky Almo who scored his first and only point of the season.
This means that yorkie ba's late surge takes his total to 10, very commendable but falling one short of JDH, who it has to be said has been a consistent scorer throughout the season, and well deserved winner. Third place was Gelbel with 9 points.
Next season we will have a brand new dark-side stand to inhabit and let's hope we are guessing higher numbers.
So, once again, congratulations to JDH. Note that this is a "ring-fenced" competition and promotion and relegation are not allowed.
FINAL STANDINGS

| | |
| --- | --- |
| JDH | 11 points |
| yorkie ba | 10 points |
| Gelbel | 9 points |
| Hornchurch | 7 points |
| Madtyke, Bobba | 6 points |
| Tower | 5 points |
| Tyke George | 4 points |
| Redcar | 3 points |
| headingley | 2 points |
| WW, SFS, Albert, leeds shark, almo | 1 point |
More Yorkshire Carnegie headlines
Yorkshire Carnegie Poll