So how does the French Second division fare?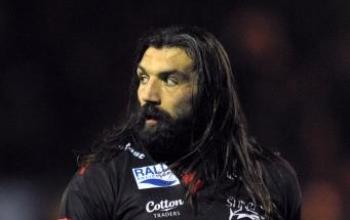 Played in French Pro D2
By Almo
May 9 2018
It is always a bit dangerous to compare French rugby with English rugby. Although French rugby at club level is on a high, the same cannot be said of the French National Team.
For many years we have been saying that the Championship is broken. The massive gap in money (and hence standard of play) between the Premiership and the Championship is a major issue. Note that the Premiership is an independent organisation, whereas the Championship is run as a subsidiary of the rfu. So no problem then? Except that the self same rfu that owns the Championship gives massive subsidies to the (independent) Premiership that Championship clubs could only dream about.
But instead of continued complaints about this obviously unfair system, I thought it worthwhile to see what is happening "outre-manche" ( French for the the other side of the Channel).
In France they have a Top14 which has, you've guessed it, 14 clubs. This is perhaps an issue - the teams/players have difficulty reconciling the number of games with international duty. But they also have another 16 teams at Pro D2 [Update from TTP], which is under the same management as the top flight. Until recently there has been a healthy 2 up 2 down promotion/relegation between the two divisions, meaning that relegation is not the end of the world and teams of history like Bayonne, Biarritz, Grenoble can rebuild and go up to the Top14 with renewed resources. This year they have changed the system so that only the top team in D2 (after play-offs) get promoted and the losing play-off finalists must play the 13th team in the Top14. Seems a bit unfair that a team that has done a season, peaked for semi-final and final play-offs and then has to play another team, ready and waiting, who have played at a higher level all season.
So from my point of view, a bit disappointing that the French model is sort of actually moving towards our system.
But there is some good news. They are moving to a fully-professional third division (I think 20/21) and they also have an initiative whereby teams from the north of France get priority for promotion from their third tier to Pro D2. France has a history of southern rugby teams but nothing much north of Paris, something they want to balance. This is similar to RL encouraging London Broncos, Catalan Dragons and now American teams. Rfu? Status Quo seems to suit the blazers.
So, in conclusion: French rugby is by no means an unqualified success that we need to copy. However they have, despite their national team underperformance, a much healthier and sustainable club structure than we have here, in the home of rugby.
I hope this article can stimulate some debate and I especially welcome positive thoughts on how the English Championship can move forward.
More Yorkshire Carnegie headlines
Yorkshire Carnegie Poll