Rugby 7's - Good or Bad?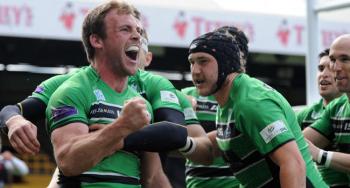 ex-England 7's captain
By Almo
July 27 2018
I am often perplexed over the relationship between rugby 7-a-side and the full game.
Did anyone notice that England 7's lost to New Zealand in the World Cup Final last Sunday? Or that England female 7's won the Challenge Cup by beating Japan the same weekend? Me neither.
Yet somewhat bizarrely, rugby 7's is now an Olympic sport and gets greater funding than the true game on the female side. Due to this, the rfu discontinued professional contracts for the England 15's women who lost bravely to New Zealand in the 2017 World Cup final, using the money to pay 7-a-side players, which is hard luck to props and hookers. Yet in the recently-completed 7's World Cup in San Francisco, England female 7's were eliminated in their first match. They went on to win the "Plate", called the Challenge Cup, which effectively puts them 9th in the world.
At Carnegie we have had the Men's England 7's captain play for us, and with all due respect for Rob Vickerman, on his return he did not exactly pull up trees at Championship level. This would suggest that the 15-a-side game has the greater quality in the male domain. Yet, come an Olympic year, in theory players who cannot get into a Premiership team could have a gold medal and the postbox in their street painted gold!
More Yorkshire Carnegie headlines
Yorkshire Carnegie Poll