Hartpury matchday thread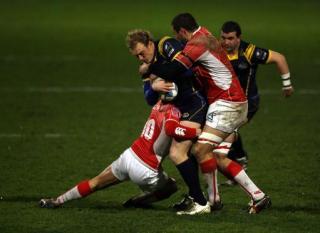 Not tonight's match
By Bemused of BD23
August 31 2018
The lads open their account at Hartpury near Gloucester tonight. There is a match commentary from our friend Hegars on BBC Radio Leeds. If you cannot get the commentary join us here for regular updates.
Despite the optimism exuding from the club and, to a certain extent, the fans there is a marked split in opinion as to how we will fare in the southwest tonight. The cognescenti on the Rolling Maul forum are 50% certain that Hartpury will do the business tonight. One pundit has actually cited the superior fitness of the Hartpury team as a factor in their victory.
All predictions are exactly that. Once the teams are on the pitch it is down to the 30 players who start. Who has had the best pre-season? Who has made the best signings? Will home advantage benefit Hartpury?
The answers to all these questions will be made clear tonight. Stirlo and Bodo have picked their strongest side. Two rabbits have been pulled out of the hat with the signings of hooker Charlie Gibbins and international winger Dan Moore.
Two hours to kick-off (and counting)
C'mon Carnegie!
More Yorkshire Carnegie headlines
Yorkshire Carnegie Poll