Guess the attendance - Nottingham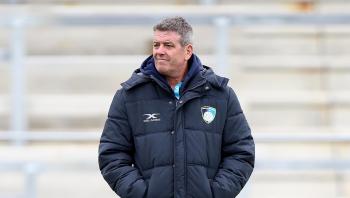 Wonder how many?
By Mystic Malmo
September 17 2018
We welcome Nottingham to our partially-redeveloped stadium on Sunday for our second home match of the season. It will be the last occasion to use the temporary north stand before the new South Stand becomes our home for sitting and standing supporters.
At our first home match there were officially 1568 punters, meaning that Hornchurch took the 3 points, with Sidestep and Leeds underscore shark taking 2 and 1 respectively.
If anyone wants a reminder of the competition rules there is now a convenient menu tab on the bottom left-hand side of our home message board page.
Nottingham is relatively close to Leeds and the match is an away-friendly Sunday afternoon kick-off: however, I do not remember Notts supporters travelling north in great numbers in the past. Therefore the Almo guess is 1666.
Please post your more considered guesses below.
More Yorkshire Carnegie headlines
Yorkshire Carnegie Poll