Guess the attendance - Bedford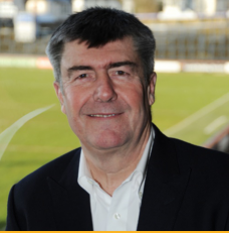 Bringing his boots
By Mystic Malmo
October 3 2018
This Sunday we host Bedford, assuming we have enough fit players to form a squad of course, needing a result to lift us from the foot of the table. The match is preceded by a Meet the Fans session lead by Dave Dockray.
Last time out there were officially 1372 people in attendance and Leeds Cargegie Signed Flag on his return to the forum was closest gaining three points,nearly as close were yeldor and Bobba who have 2 and 1 point respectively.
Hopefully fans will rally round the club in its hour of need and there will be an increase in the attendance. In addition to the fans' meeting we will have the opportunity to either sit or stand in the shiny new South Stand for the first time.
The Almo guess is 1837, the coronation year of Victoria, and the start of a golden era.
Please post your more considered guesses below:
Current positions

| | |
| --- | --- |
| Hornchurch, Leeds Carnegie Signed Flag | 3 points |
| SideStep, yeldor | 2 points |
| leeds_shark, Bobba | 1 point |
More Yorkshire Carnegie headlines
Yorkshire Carnegie Poll