It's good to play at the YMCA (slight reprise)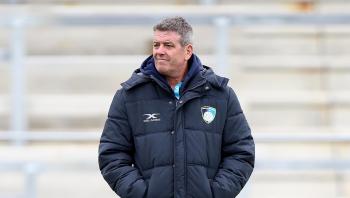 In Stirling we trust
By Almo
November 10 2018
The match report is here:
https://www.yorkshirecarnegie.com/news/article/yorkshire-carnegie-38-nottingham-rugby-19/
I know lots of people do not like the "on the road" home games, but I would just like to say what an excellent experience today's event, hosted by Huddersfield YMCA, turned out to be. The only criticism, somewhat unfair, is that the TMO should have awarded England the try against the All-Blacks that many of us watched in the clubhouse after the live action.
A vibrant crowded and atmospheric afternoon, which unfortunately would not have been the case if the match was played at Headers, where we would have been watching the tumbleweed blow across the pitch. The tannoy and my hearing have seen better days but I think the crowd was about 350.
So the team won, played pretty well, introduced new young players: it is difficult to see what else could be achieved. We kicked less than previously, but the experimental tackle laws mean that you are more likely to score ball-in-hand. Perhaps the new laws, helping player welfare and encouraging handling rugby, will be a success?
More Yorkshire Carnegie headlines
Yorkshire Carnegie Poll