Christmas Caption Competition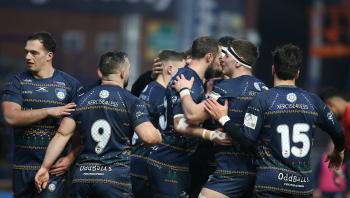 Christmas cheer?
By Almo
December 20 2018
They say that is only Christmas when Noddy Holder says it is, but in these parts it is when the annual (only a bit of fun) competition appears on this messageboard.
My initial entry: Pistol Pete (on left) " see you later it's past my bedtime"
I'm sure others can do better?
Happy Christmas, everybody.
More Yorkshire Carnegie headlines
Yorkshire Carnegie Poll